Regions of Champagne (4 bottles)
Our Two Cents
We're all about the dirty details. 
Champagne's diversity of terroir is, in a word, exquisite. What was once an ancient ocean is now the dried-up marine bed of the Paris Basin. The soil here is rich in nutrients and minerals, and Champagnes from each of these regions are uniquely expressive of the land from which they come. Take a tour of terroir and explore a bottle from each sub region. 
Included:
Single bottle of Adrien Redon Le Grand R

Single bottle of A. Levasseur Rue du Sorbier 
Single bottle of Alexandre Lenique Cuvée Excellence

Single bottle of Piollot Brut Reserve

Tasting kit guide

fatcork booklet

Interactive tasting template for each bottle in the package

Handy dandy aroma & tasting wheel

Fatcork tasting notes and producer information for each bottle in the package

Fatcork Champagne stopper

Pencil
Geeky Details
Recommended for you
If you like this one, you'll love these.
Frequently
Asked Questions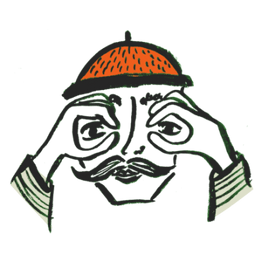 Do you do tastings?

Mais Oui! Join us every Saturday from 12pm to 5pm where we will have three cuvées chilled and ready for you. There is a tasting fee of 20$ for non-members (waived with the purchase of a bottle), and members taste for free! 

*Reservations for groups of 5 or more appreciated.  Check out our Events & Tasting page under "Discover" on our homepage for seasonal ticketed events and happenings. For information on private group tastings and events send us an email at events@fatcork.com

Can you provide recommendations?

We thought you'd never ask! Whether you're choosing Champagne for yourself or a gift for someone else, fatcork celebration specialists have you covered! Need help pairing a bottle from your club allocation for your dinner party? We can help there too! In our online bottle shop, you'll discover an assortment of beautifully curated bundles and gift sets. If you still can't find what you're looking for, call or email us, and we'd be happy to help you navigate our inventory of delicious bubbles.

Do I have to be a club member to shop bottles?

No way José. All are welcome to purchase any of our delicious bubbles online or in person at the fatcork cave.

What do I do if my Champagne is corked?

Damp, wet cardboard? That's not on the tasting note! Cork taint is the worst, but all fatcork Champagnes use natural cork closures, so it does happen on the rare occasion. Please let us know, and will happily replace the bottle. Before you throw it away, snap a photo of the back label and we can refer to the code for reference. Email it to info@fatcork.com along with the order number.

Can I return or exchange my bottles?

We aim to please. Call or email us, so we can talk about what happened and how we can make things right.