Quality that takes generations
Fatcork Champagnes come from winemakers who grow their own grapes on their own properties. Unlike some larger Champagne houses, which often buy grapes from all over the region and make blends that remain consistent year after year, grower Champagnes, like those we offer at fatcork, are deeply expressive of the specific place and time in which they were grown and made—and the families and winemakers who crafted them. Each and every fatcork grower has his or her own story to tell, and those stories come through in the products. These families have dedicated their careers to producing sparkling wine unmatched anywhere else.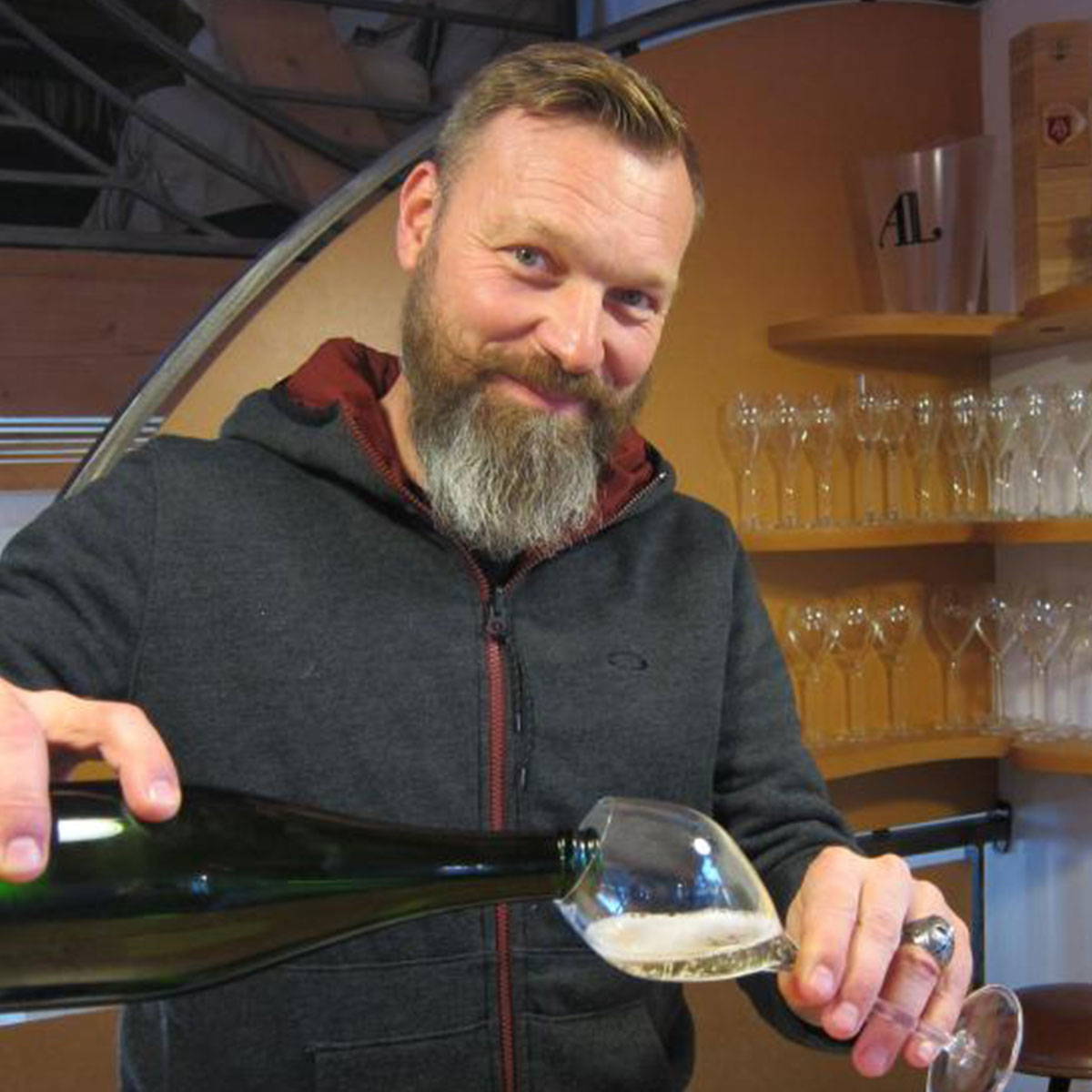 David Levasseur began learning the Champagne craft from his father Albert back in the early 90s. Eventually, he took over the family domaine in 2003, dedicating his life to Champagnes that "awaken the senses." His playful spirit and enthusiasm are contagious, and his cuvées are fresh and balanced. Every bottle conjures olfactory memories—allowing us to slip back to times of joy and delight.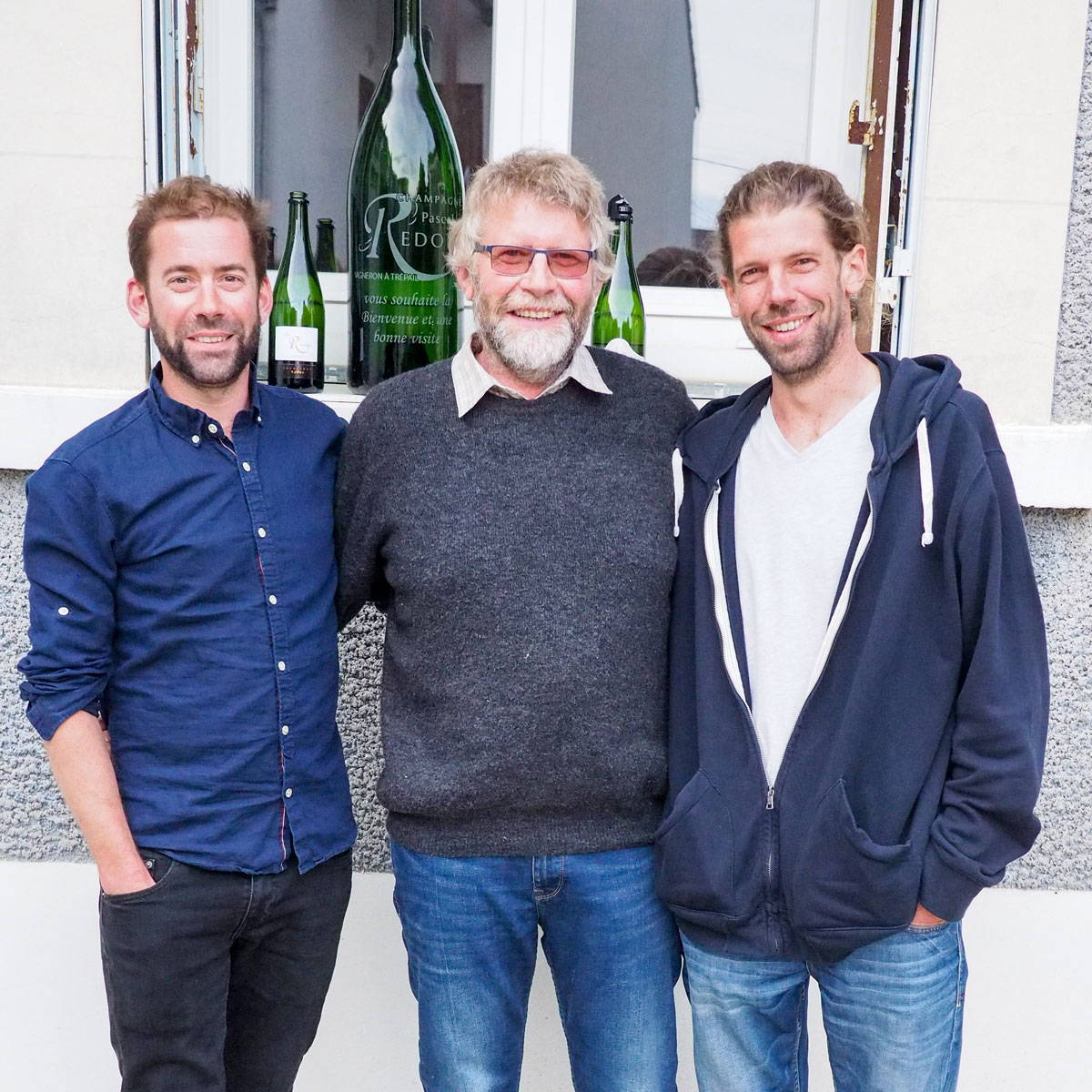 Pascal and Pascale Redon have handed the family Champagne business down to their son Adrien, who has developed his own unique style. Like his father, Adrien has spent his entire life crafting Champagne and is hesitant to travel too far away from the family vines in Trépail. Like his mother, he is an artist. All of Adrien Redon's cuvées come from the same family vines in Trépail, but are distinct from Champagne Pascal Redon. They are clear, fresh, and precisely driven by bright fruit and very high acid.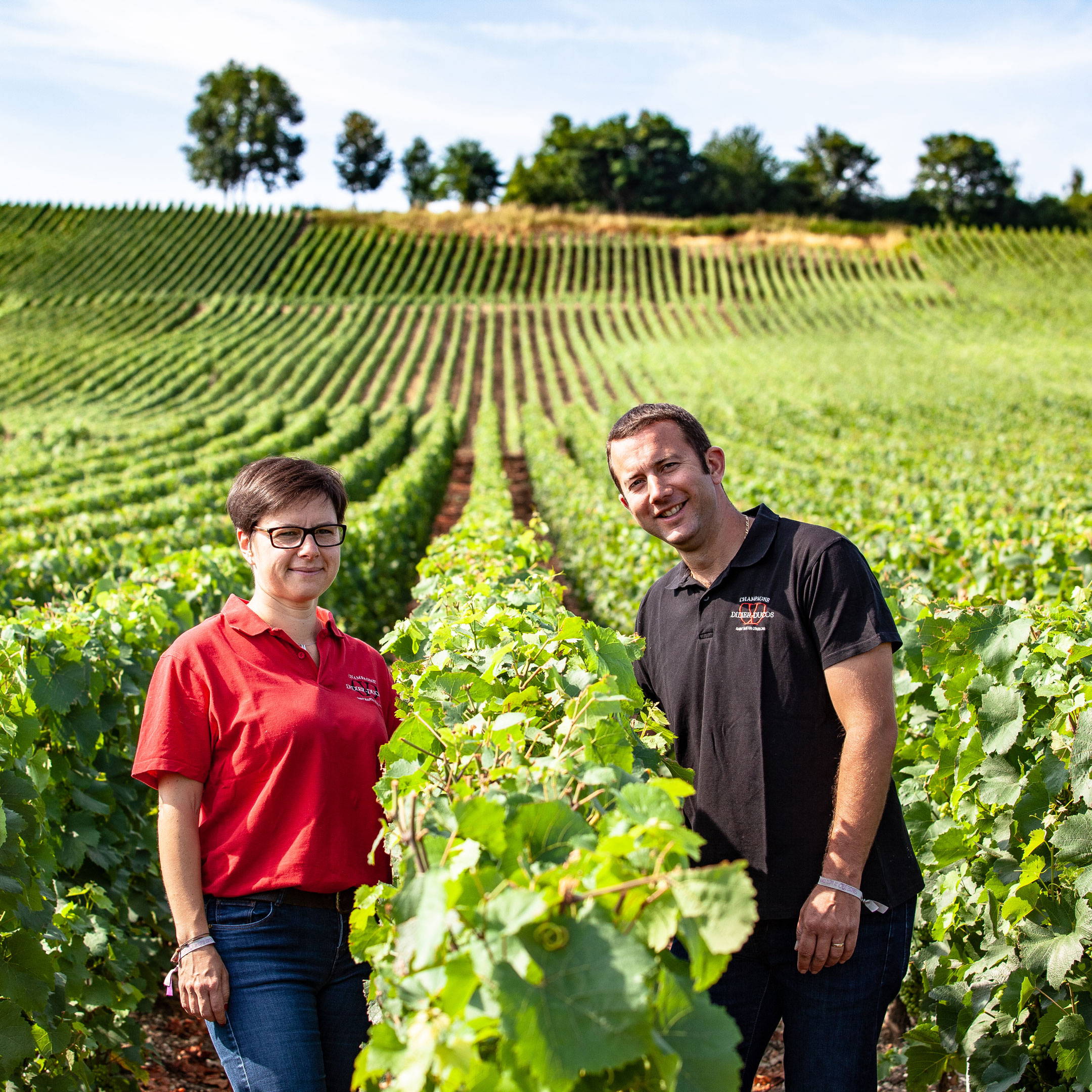 Zoom in where the Vallée de la Marne meets the Côte de Blancs. A short drive southwest of Epernay will bring you to the little pocket of Saint-Martin d'Ablois. Husband and wife Nicolas and Clotilde Didier live with their family on Rue Julien-Ducos, and are the fourth generation to take over the family's eight hectares of vineyards. All the vineyards face south, on smooth, sloping hillsides with limestone and clay-rich soil. Nicolas and Clotilde use a low dosage, but are able to maintain delicacy and freshness in all their cuvées due to the prime location of their vineyards.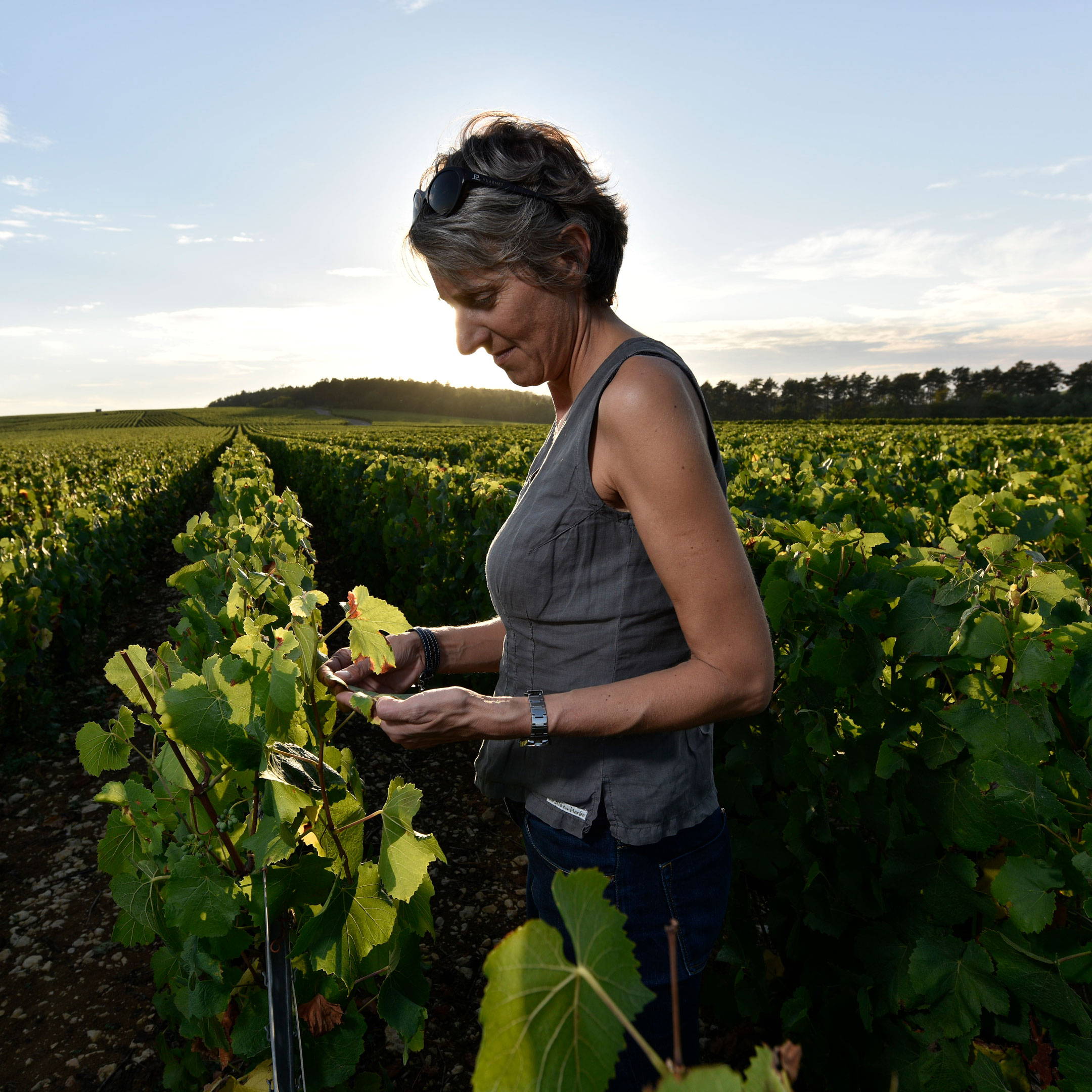 Elise Dechannes is a woman of conviction and strength. Taking over the family estate in 2006, she left the world of finance behind. The Dechannes estate is five hectares and is in the village of Riceys, part of the Côtes de Bar region of the Aube. Limestone-rich kimmeridgian soils here allow pinot noir grapes to truly shine. Elise is fully aware of her footprint. She honors her contract with the land by participating in qualitative and ethical production methods such as sustainable and responsible farming, hand picking and weeding, and minimum treatment of the vines. The vineyard has been classified as organic since 2014. Her cuvées truly showcase the unique terroir and are crafted with finesse. You can expect elegance and personality with every sip.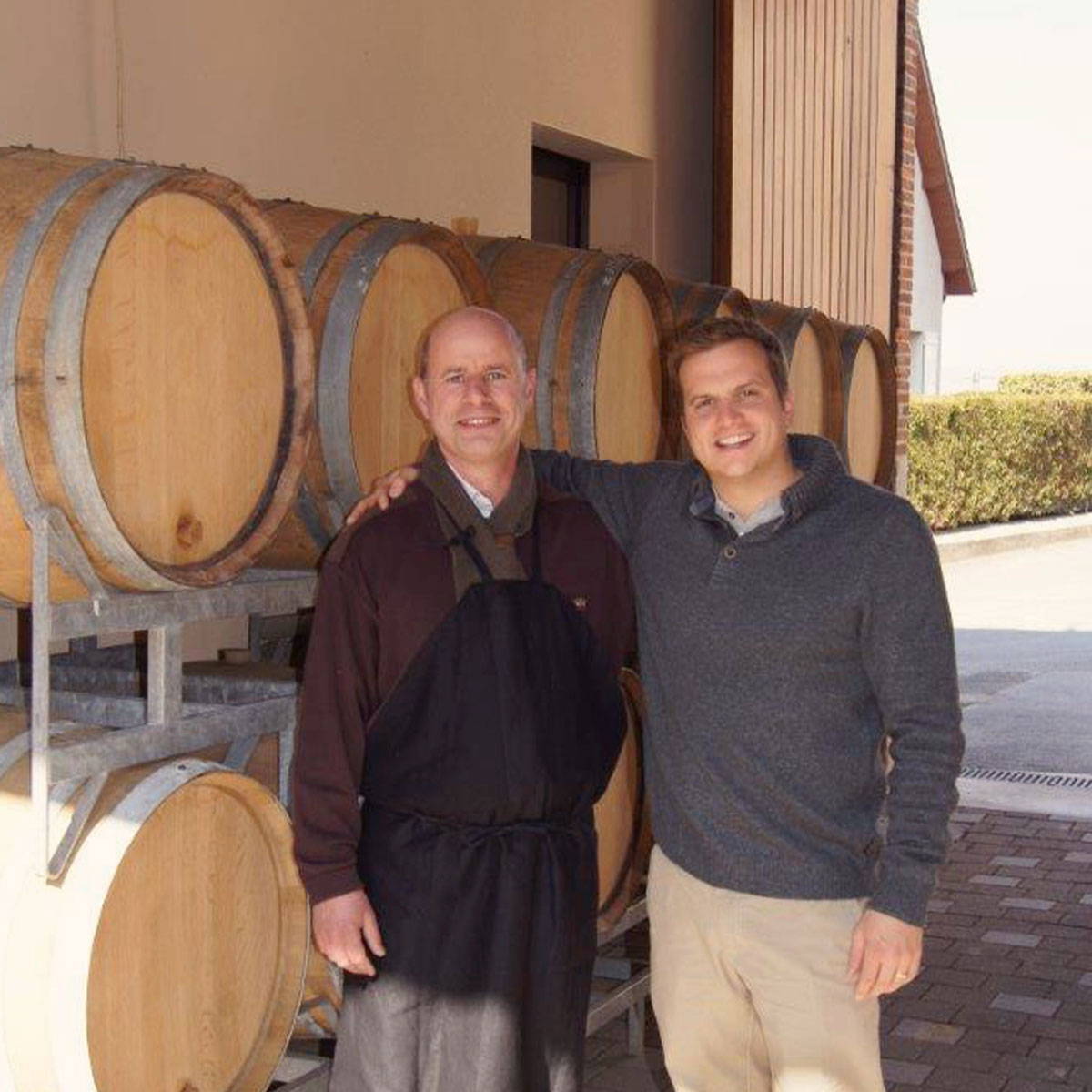 The Gimonnet family has been working the vineyards since 1650. The current cellar and production house was built in 1850 and the cellars are dug 30 meters deep into the chalky soils of the Cuis village. Jean-luc Gimonnet is the king of chardonnay. He now runs production at his family's domaine. His style is traditional in every aspect, and he is first and foremost a vineyard manager. Allowing his grapes to speak for themselves is the style he prefers, and man do they ooze charisma. Expect bold flavors with elegance and finesse that comes from years of aging his bottles on their lees. He ages his wines sometimes for decades before disgorgement. We love representing a Champagne house with this much rich tradition and distinct style.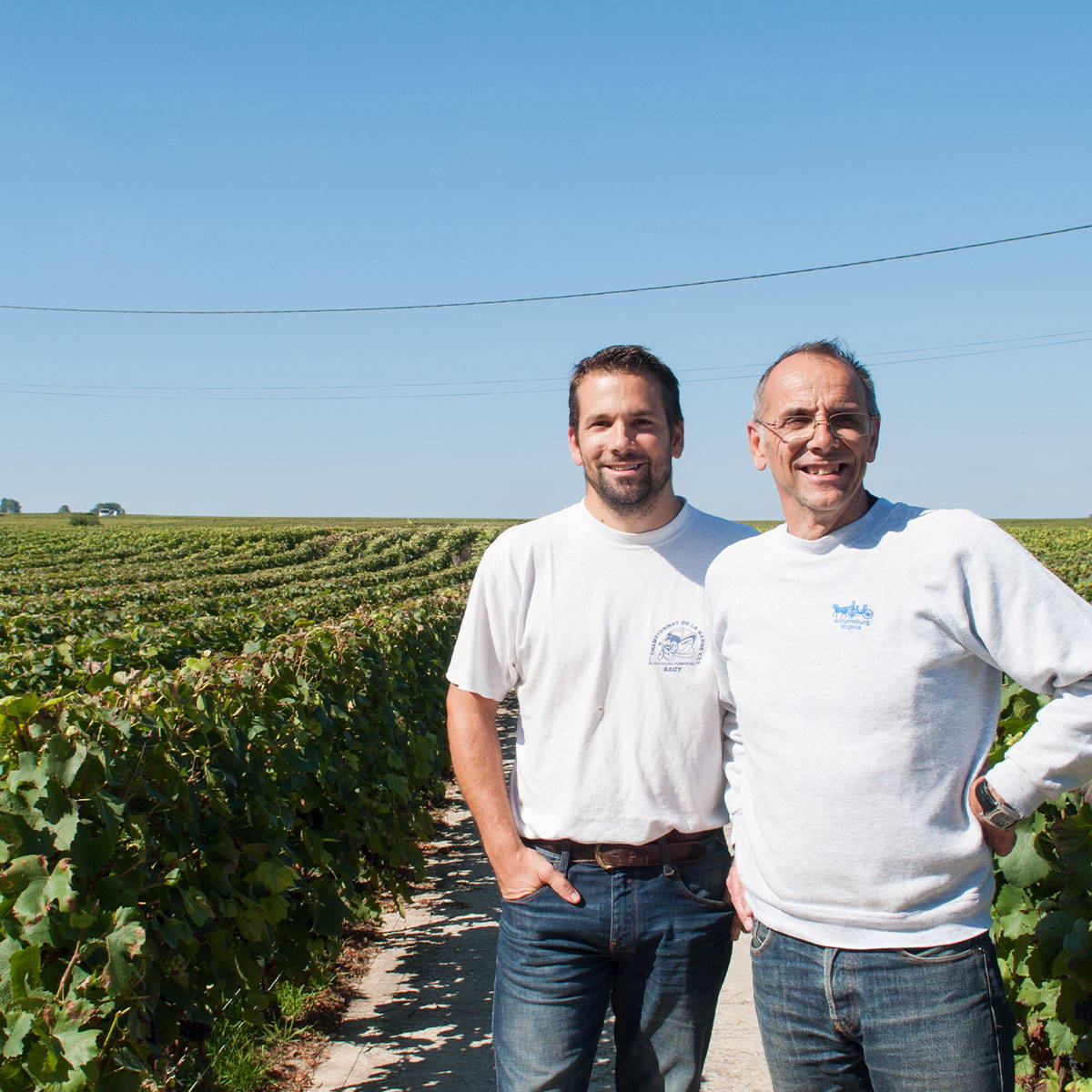 For four generations, the family of Bruno and Laurent Hervieux have cultivated grapes and made Champagne with great passion and respect for the tradition of the Champenois. Maintaining a focus on healthy vines and respect for the environment is at the heart of the Hervieux brothers' philosophy. This philosophy (and their great cuvées) has lead them to be one of only 26 members in the Special Club. Traces of Champagne's very roots can be found in the cellars of Hervieux-Dumez. The cellars of the entire village of Sacy were once all linked together, forming a net of underground galleries. It is said that it was once possible to walk around the entire village using this series of tunnels.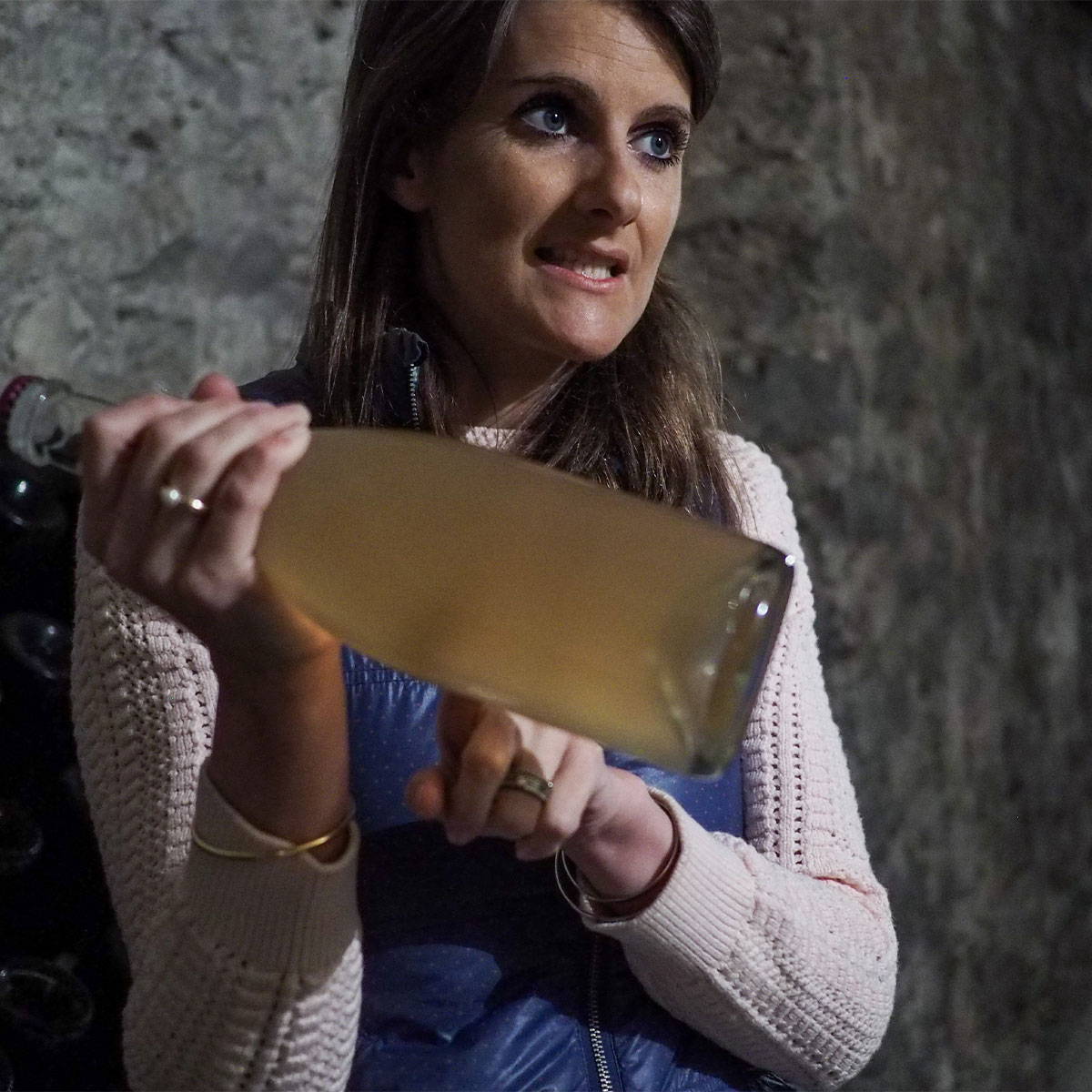 Champagne Baillette-Prudhomme, now in its sixth generation of family ownership, is run by Laureen with the help of her mother Marie and sister Justine. Laureen has taken the helm as the primary vigneron—a true up-and-coming star. The secret to their stunning cuvées? Old vineyards tended by hand and the wine's duration in the cellars before release. She never cuts corners and makes sure to honor all the details she learned from her father. Riddled by hand - Bien sûr! Those cellars, 60 meters deep, reverberate with history.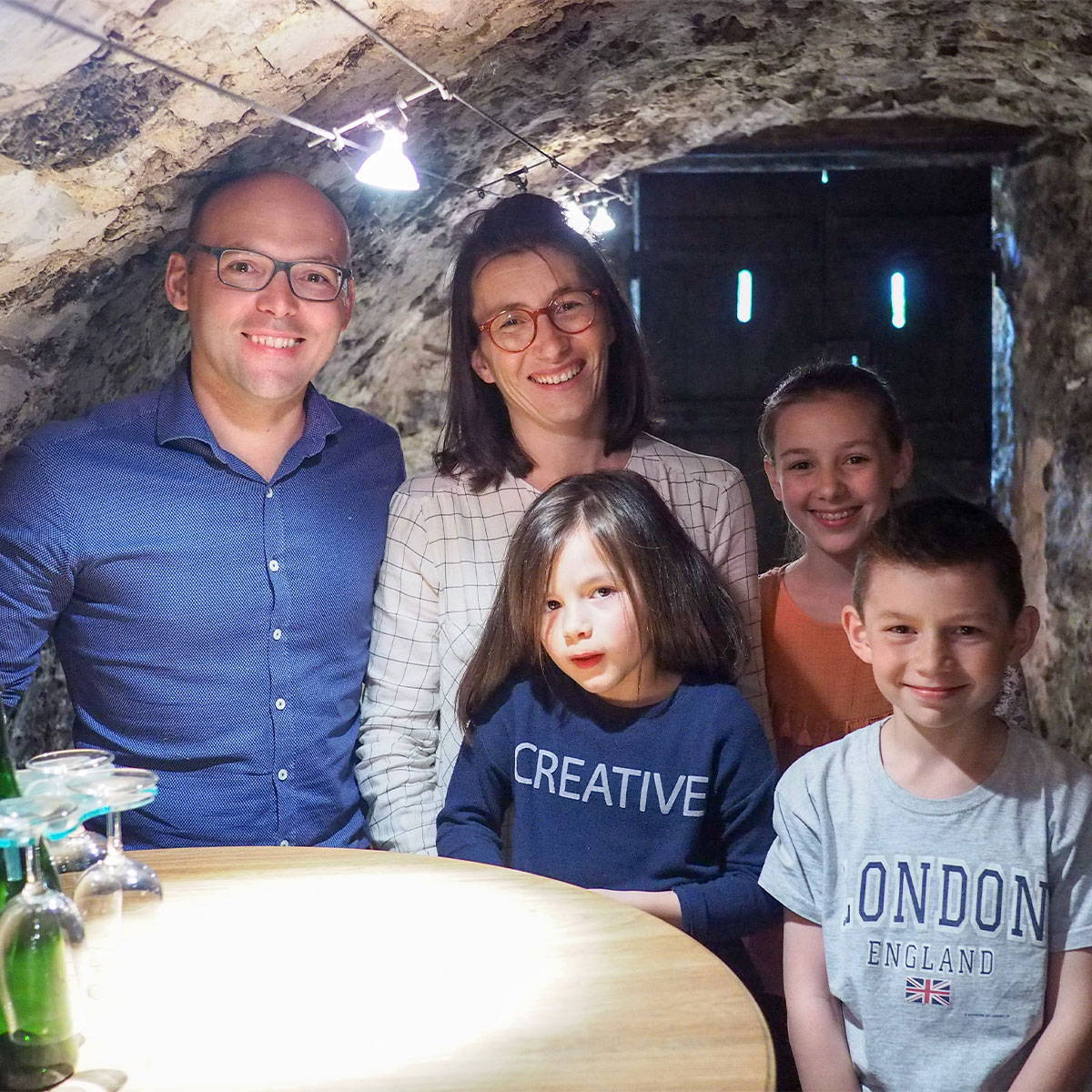 Mathieu-Gandon is a partnership between a young husband and wife team, Fabien and Séverine, are committed to doing things differently in the vineyards, experimenting with wide spaces between the vines, higher trellising, and environmentally conscious methods of pest control—all to expose the vines to an increased amount of sunlight, yielding riper grapes without pesticides.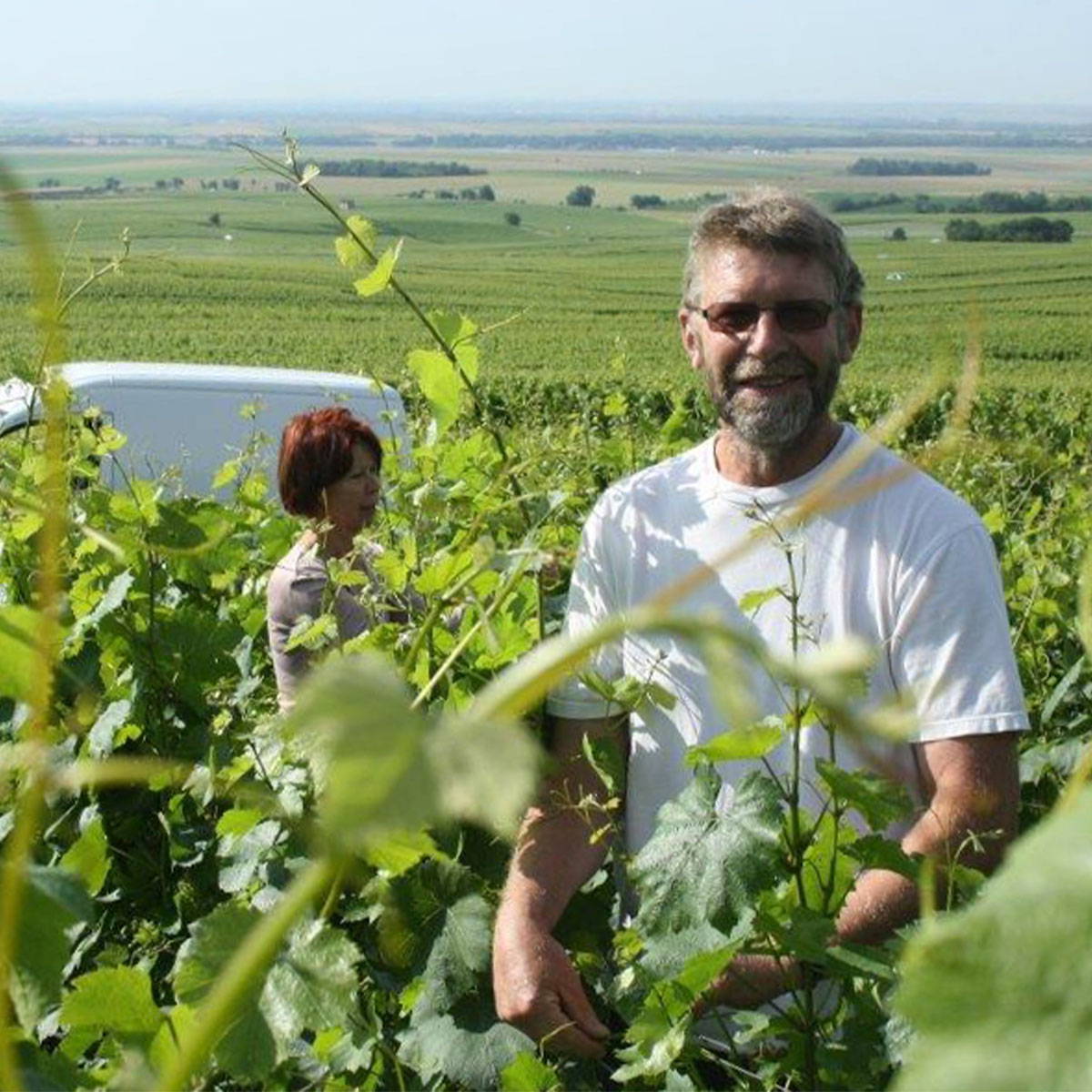 Pascal Redon and his wife Pascale mine magic from five hectares of vineyards near the village of Trépail. All Premier Cru, the grapes soak up rays on the sunny side of Montagne de Reims. The majority of the Redon vineyards are chardonnay, grown in the chalky soil of the Reims mountain, and the wines perfectly embody the distinctive elegance and freshness of the region. Pascal blends his cuvées with a high percentage of reserve wines and always strives to improve every single step of the process. It shows.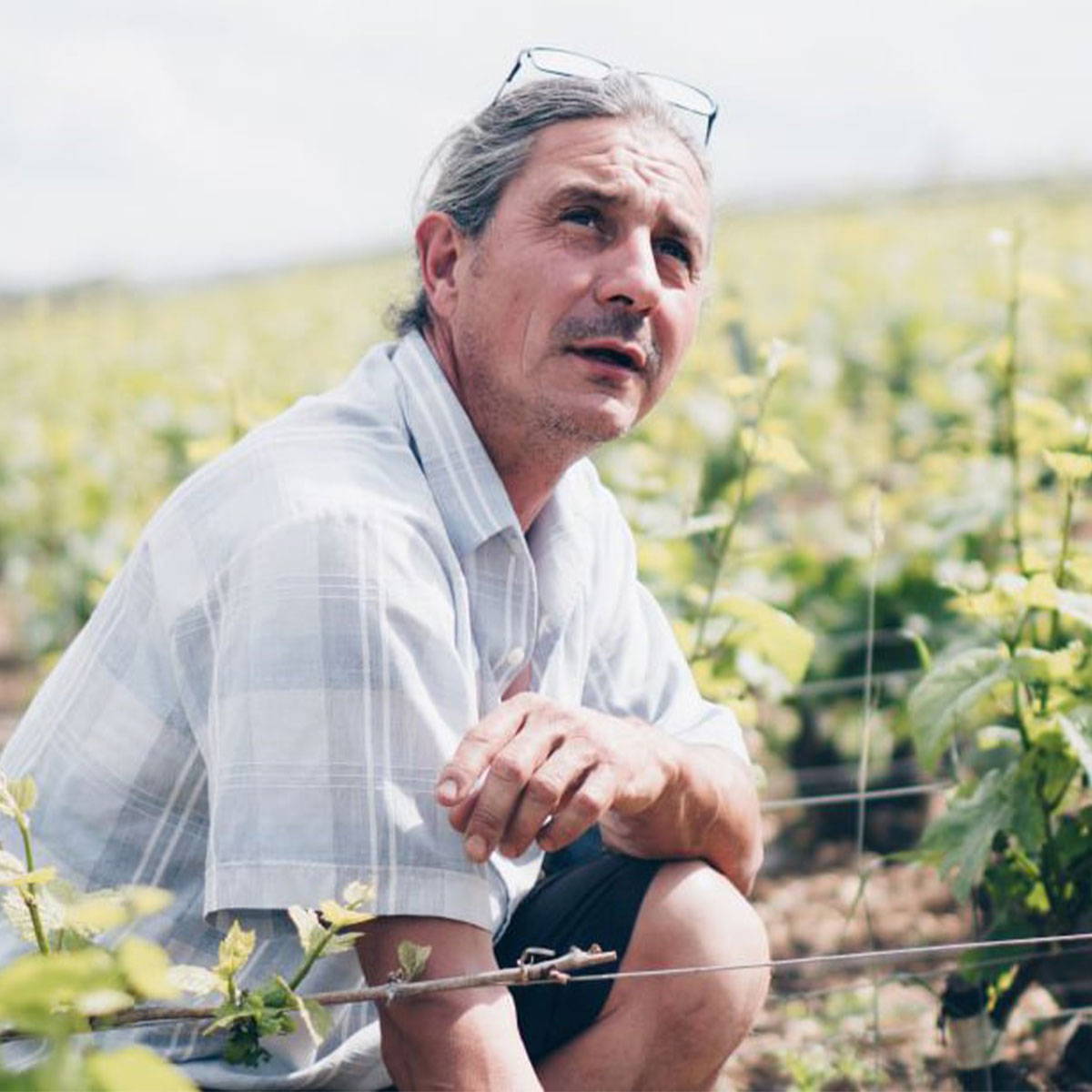 Roland Piollot and his wife Dominique Moreau produce crisp, elegant wines from their 8.5 hectares of predominantly pinot noir vines in and around the town of Polisot. Roland inherited his passion for meticulous vineyard management from his father, who produced wines on the family land until 1986, when Roland took over. In 2009, Roland began converting his family's 40-year-old vineyards to 100% Champagne grapes and 100% organic.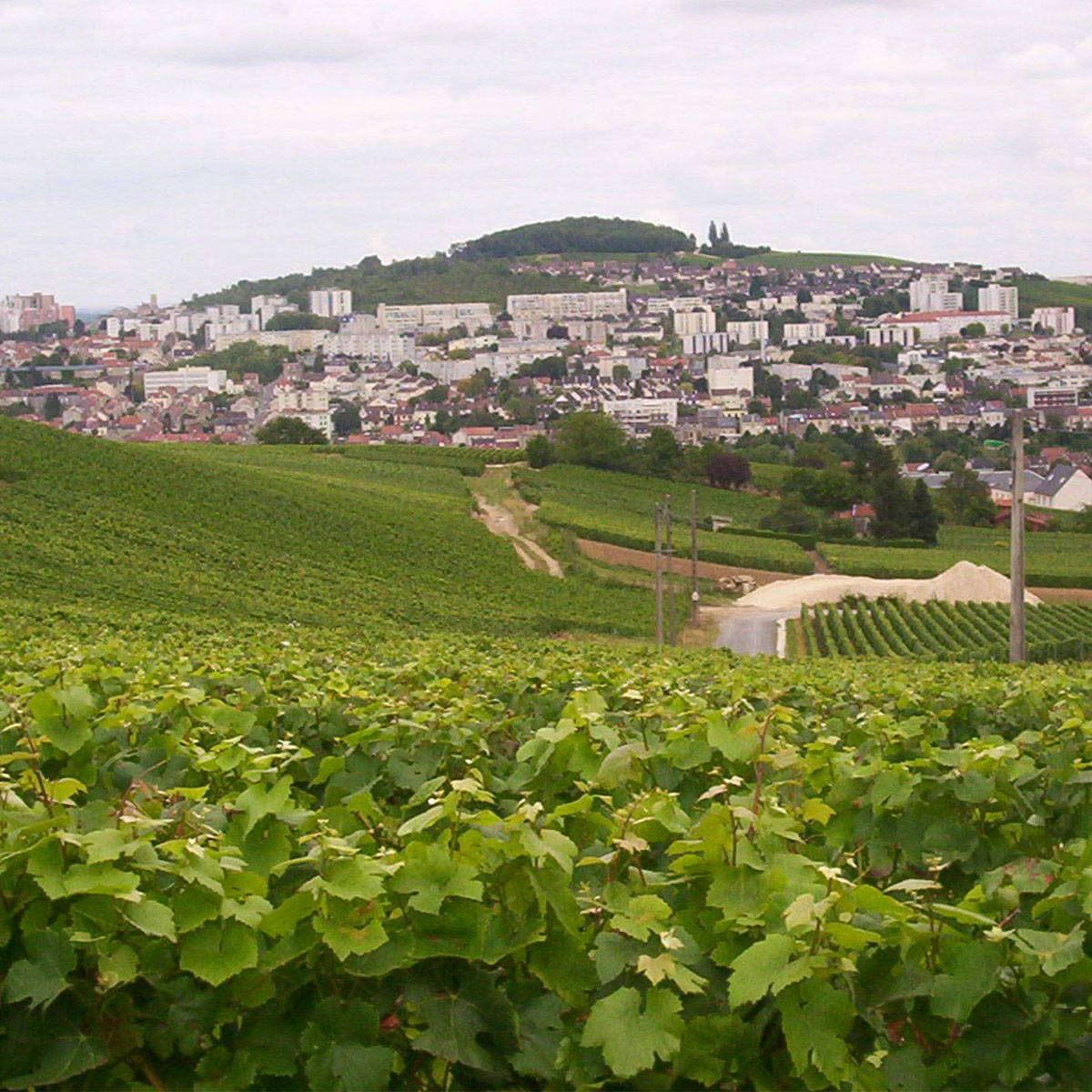 Husband and wife team Richard Petit and Véronique Bajan produce a classic style at their domaine in Epernay— originally built for a countess in 1723. Inside their chalk caves, 12 meters below ground and 400 meters long, vine roots poke through the ceiling—a testament to centuries of winemaking history. The Petit Le Brun brand was established in 1964, but both Richard and Véronique hail from a long, distinguished lineage of winemaking in the region. They combine modern pressing techniques with a 270-year-old tradition of aging in chalk caves.
Although their domaine and winemaking facilities are based in Epernay, today the domaine owns just over 4 hectares of grand cru chardonnay vines in Avize, Oiry, Chouilly, Oger, and Cramant. They do not use herbicides in the vines and only use products that are approved by Haute Valeur Environnementale. All products that are used during vinification are approved by Agriculture Durable & Bio.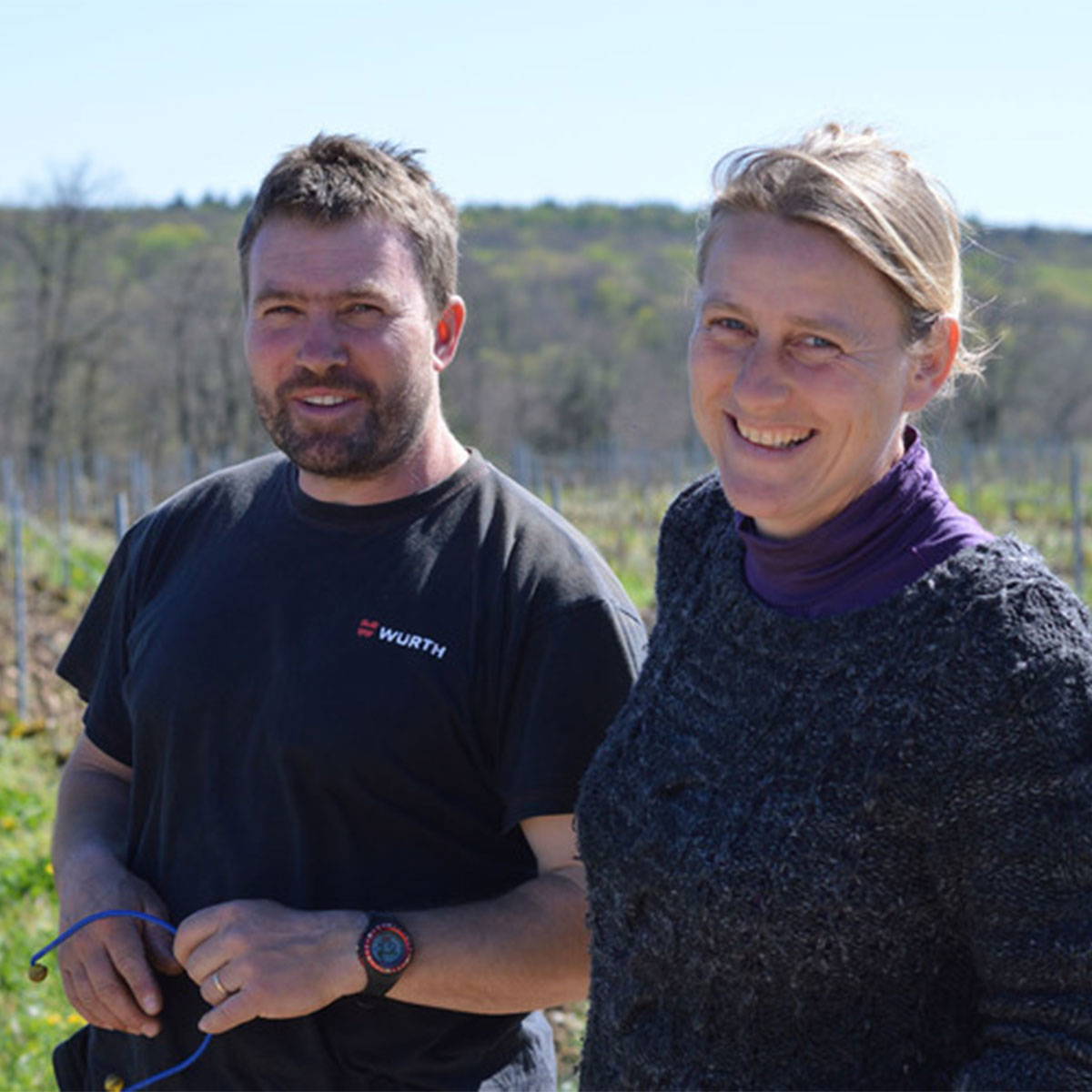 Essoyes is a quaint village along the Ource River bank of the Côte des Bar; the region of southern Champagne on the border of Burgundy. Other than home to renowned artist Renior, this small village is where vigneron Bénédicte Leroy's parents settled as sheep farmers in 1975. Throughout the 80s they slowly transformed their little piece of land into four hectares of vineyards, with a garden and a small pasture for the animals. All grapes at this time were sold to the local coop. In 2009, Benedicte's parents retired. Her and her husband, Emmanuel, took over, implementing organic & biodynamic practices in the vines and cellar. Their style of wine making is not complex. They are in awe of what the land produces and do everything they can to support the simple ways of nature. In honor of their respect to the land, all of their cuvées highlight each vintage and are finished with no dosage.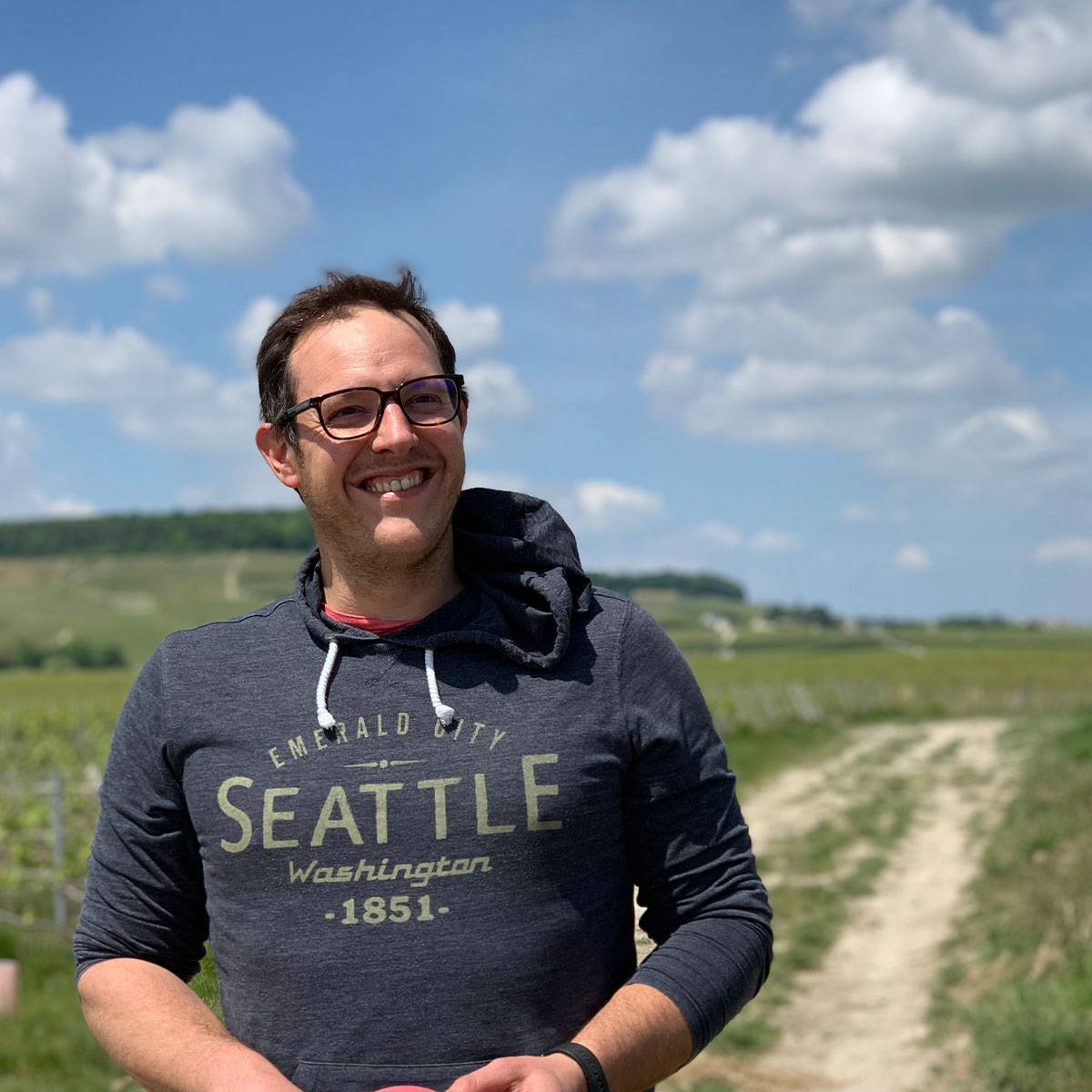 After working as both an aerospace engineer and a sommelier in Paris and London, Stéphane Regnault took over the family business in 2007. No longer selling his grand cru grapes to the larger houses, he is the first in his family to make Champagne with domaine's grapes. The domaine includes four hectares of Chardonnay divided equally between the legendary chalk terroirs of the Grand Cru villages Oger and Le Mesnil. Stéphane is a passionate jazz saxophone player, and he names his cuvées after jazz modes that the wines remind him of. His wines are both soulful and precise, embodying generations of tradition, while embracing new and natural techniques. You can often find him brewing a batch of nettle tisane to spray in lieu of pesticides.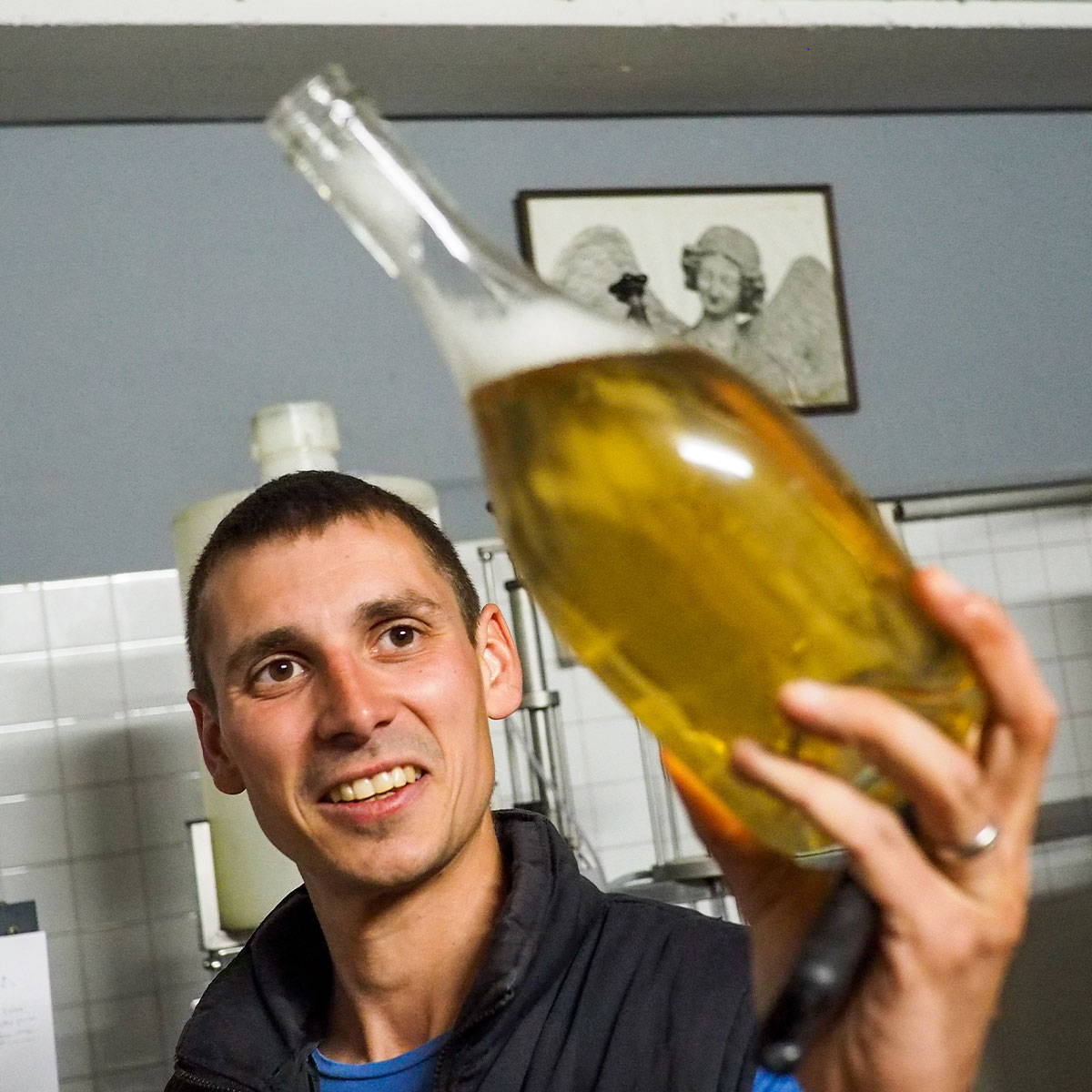 In 1765, Joseph Plateau was born in Cumières and became the first generation to acquire vineyards. He threw himself into the wine business and founded "Maison Plateau". Eight other generations followed this first one: Rémy Plateau, sixth generation, was the creator of the first brand, "Champagne Rémy Plateau"; his daughter, Yvette Plateau married Guy Vadin, who, in 1958, renamed the brand "Champagne Vadin-Plateau" and gained its current status of Grower-Producer by installing a press.Fast-forward two and half centuries—and many generations later— and you'll find Yann Vadin, the 9th generation, guiding the family domaine in new and exciting directions. He's converted everything to organic farming and experiments with keeping chickens in the vineyards to provide natural fertilizer, as well as sometimes aging in concrete eggs. The fruits of this innovative, biodynamic labor are charismatic cuvées not to be missed.