For fatcork growers, Champagne is life.
Fatcork Champagnes are made by vignerons in France who steer every step of the winemaking process from farming to fermentation to aging, using methods and techniques that have been perfected over generations. Unlike many of the big-name houses that produce blends for uniformity and mass appeal, the grower Champagnes we offer at fatcork are unique and deeply expressive of the specific time and place in which they were made — and the skilled and experienced hands that lovingly crafted them. 
Meet Our Growers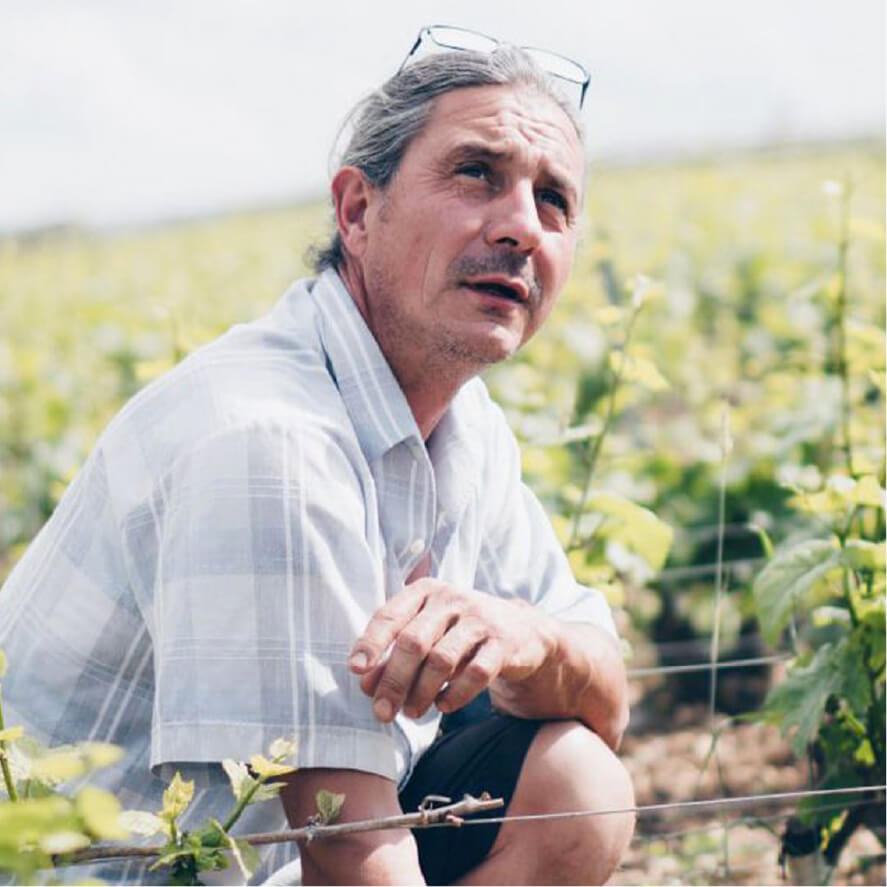 Aube
Piollot
Roland Piollot, his wife, Dominique, and their daughter, Jeanne, produce crisp, elegant cuvées from their 8 1/2 hectares of predominantly pinot noir in and around the town of Polisot. Roland inherited the family land and a passion for tending vines from his father in 1986. Piollot's Champagne production has been 100 percent organic since 2014, and, more recently, the estate earned a Demeter certification for biodynamic farming.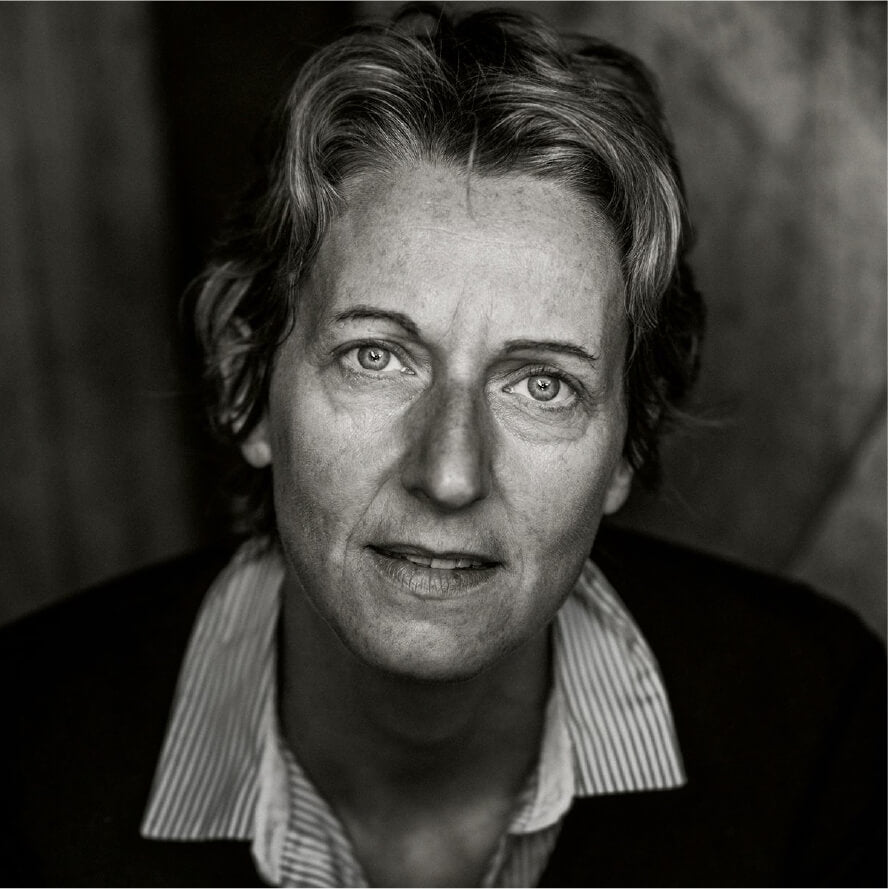 AUBE
Elise Dechannes
In 2008, Elise Dechannes took over her family's Les Riceys estate comprising 5 hectares of limestone-rich Kimmeridgian-soil vineyards that are perfectly conditioned to produce the elegant pinot noir-based Champagnes that bear her name. Elise honors the land by practicing sustainable farming, hand-picking and weeding, and allowing her vines to grow with minimal intervention. Her vineyard has been classified as organic since 2014.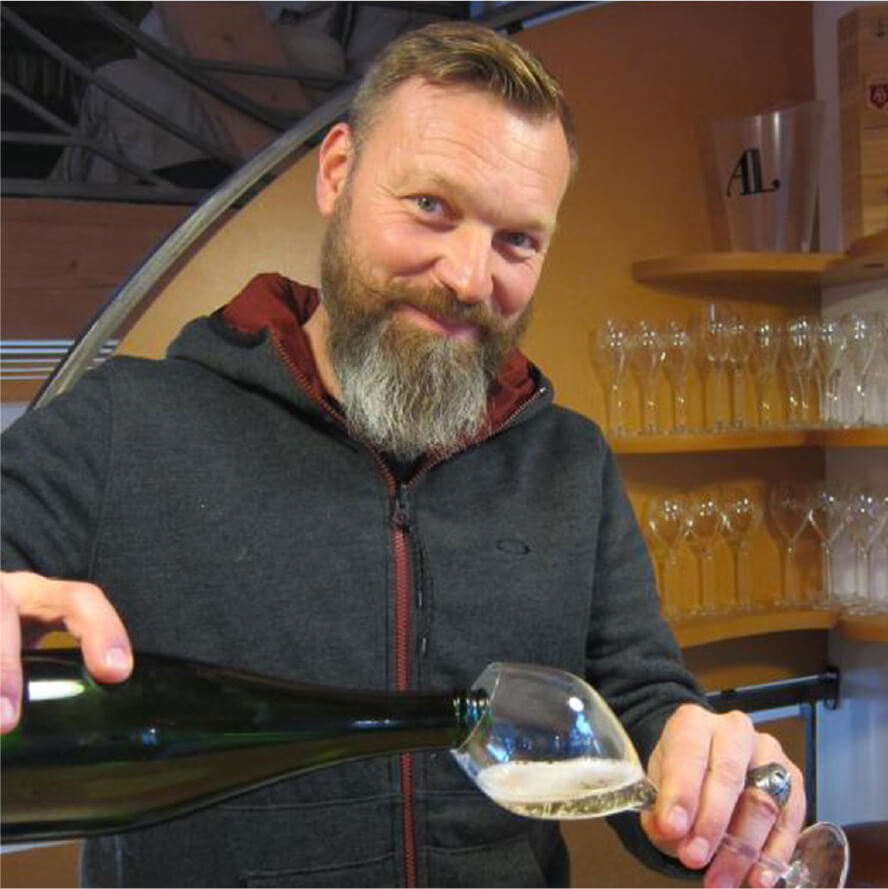 VALLÉE DE LA MARNE
A. Levasseur
David took over the family's 4 1/5 hectares of vineyards, spread across 18 plots in the villages of Cuchery, Châtillon-sur-Marne and Fleury-la-Rivière, in 2003. The vigneron's playful spirit and enthusiasm results in fresh and balanced cuvées that are fun to drink. After many years of sustainable practices, A. Levasseur's vineyards have begun the official conversion to certified organic farming.
MONTAGNE DE REIMS
Jean Baillette-Prudhomme
Laureen Baillette; her mother, Marie-France; and her sister, Justine, are Champagne Baillette-Prudhomme, a celebrated 5-hectares estate in Trois-Puits on the slopes of Montagne de Reims. A sixth-generation vigneron, Laureen is passionate about every step of the Methode Champenoise from cultivating the vines and pressing the grapes (in a traditional press painted fuschia) to managing vintification and riddling each and every bottle by hand.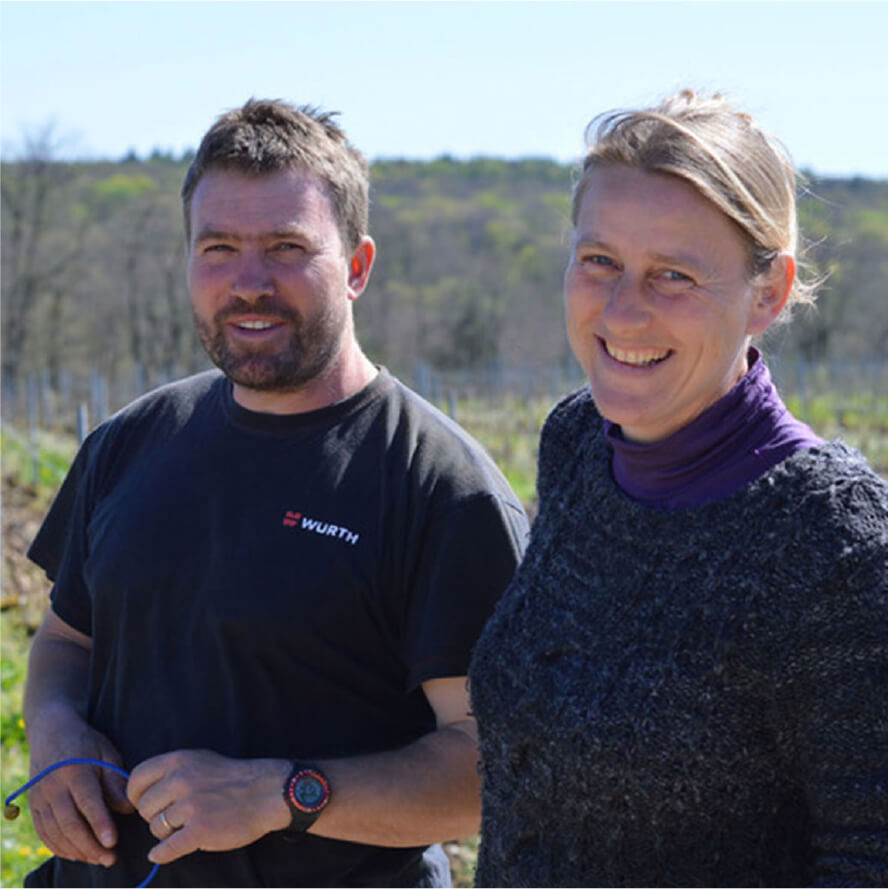 AUBE
Ruppert-Leroy
Vigneron Bénédicte Leroy and her husband, Emmanuel, make Champagne from their estate in the village of Essoyes on the same land where her father, Gerard, settled as a sheep farmer in the 1970s. Today, as a way of honoring the land, the husband and wife team use organic and biodynamic methods to make single-vintage, zero-dosage cuvées.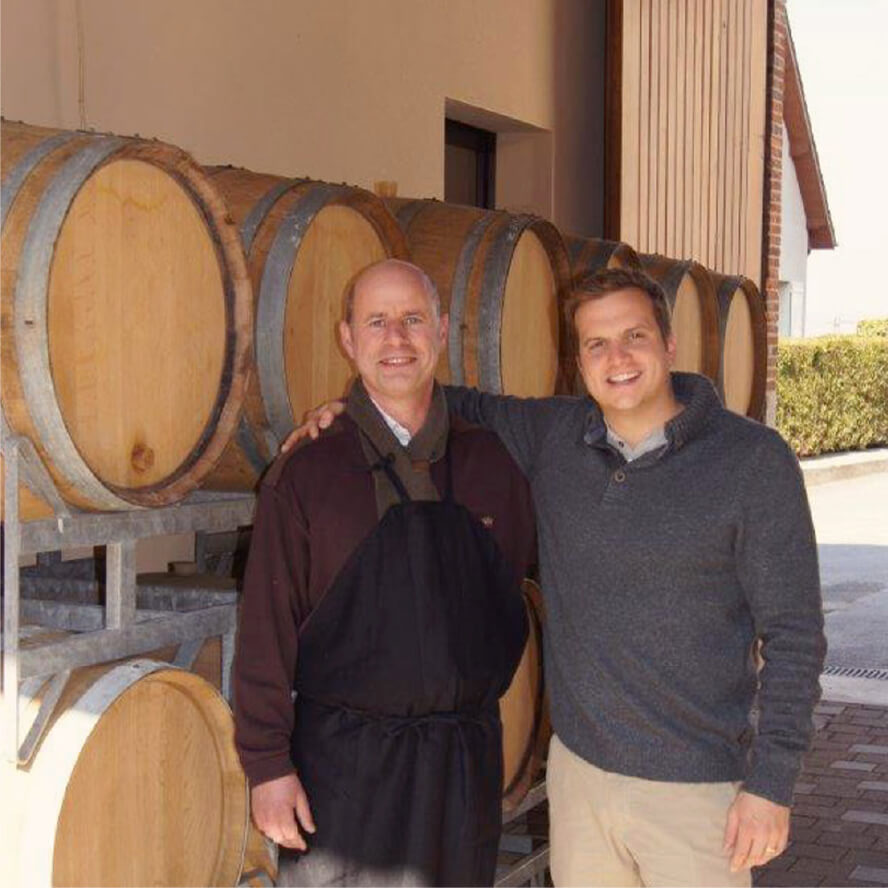 CÔTE DES BLANCS
Gimonnet-Oger
The Gimonnet family has been working in the Côte des Blancs vineyards since 1650, and it is vigneron Jean-Luc Gimonnet who now manages his family's estate in the village of Cuis. His traditional Champagne-making style allows the exceptional quality of his grapes to shine and all of his cuvées spend years, and sometimes even decades, aging on the lees before disgorgement.
VALLÉE DE LA MARNE
Mathieu-Gandon
Fabien and Séverine Mathieu are a husband and wife team committed to doing things differently. In their vineyards, which lie in Baslieux-sous-Châtillon in Vallée de la Marne, the vignerons experiment with different techniques in the vineyard and in their production house. Mathieu-Gandon Champagnes are precise, fresh and clean, and they have all aged on the lees for three or more years.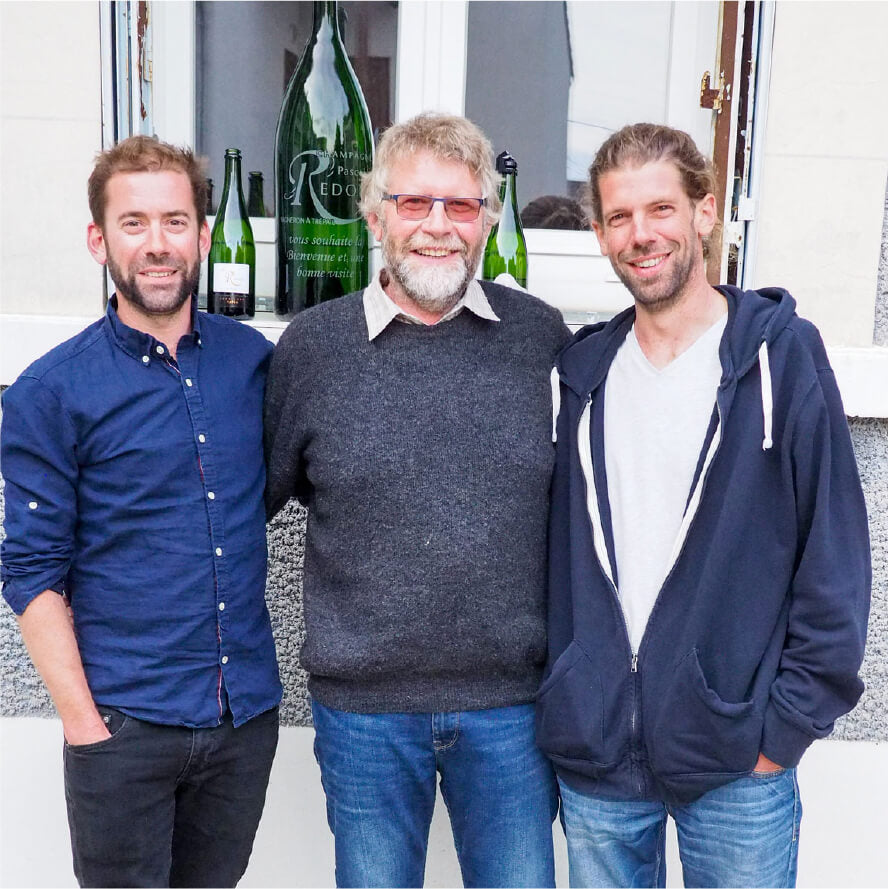 MONTAGNE DE REIMS
Adrien Redon
The Redon family has been tending vines and making Champagne in the village of Trépail since 1982. After two decades as vigneron, Pascal Redon and his wife, Pascale, passed the estate to their eldest sons Adrien and Hugo. With Hugo's behind-the-scenes help in the vineyard and in the production house, head vigneron Adrien crafts his own unique style of low-dosage Champagne that highlights the chardonnay grapes for which the area is best known.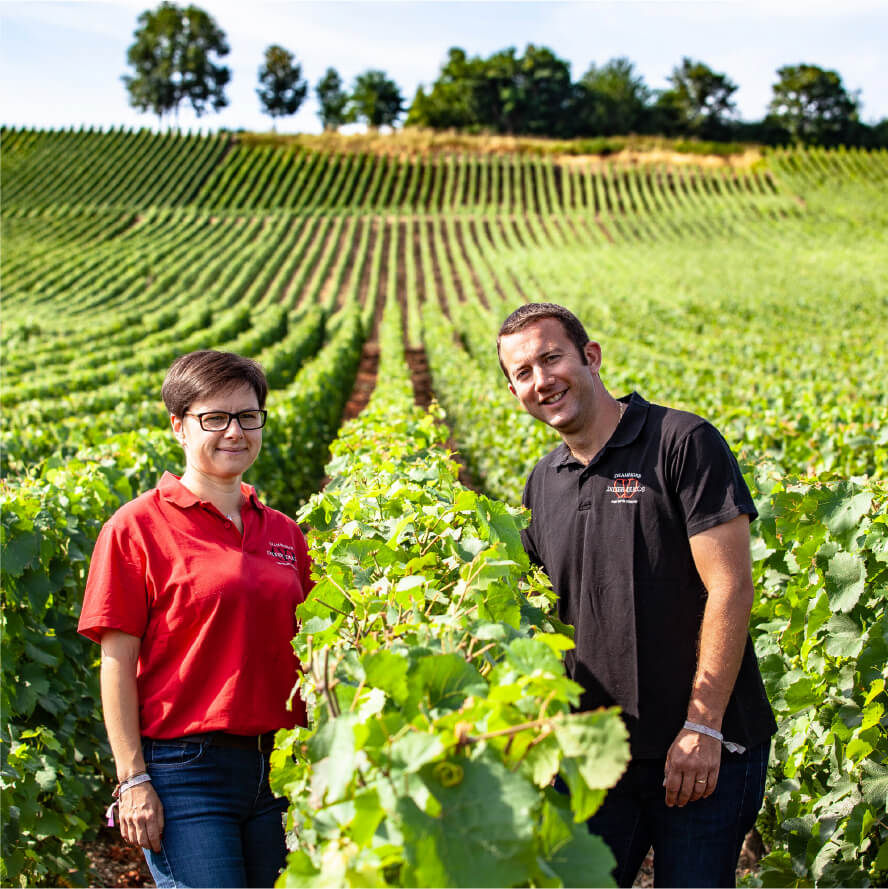 VALLÉE DE LA MARNE
Didier-Ducos
In the Vallée de la Marne commune of Saint-Martin d'Ablois, husband and wife team Nicolas and Clotilde Didier are the fourth-generation to tend Didier-Ducos' 8 hectares of vineyards, which face south on smooth, sloping hillsides replete with limestone and clay-rich soil. Nicolas and Clotilde's signature low-dosage cuvées maintain delicacy and viridity due to the prime location of their vineyards.
MONTAGNE DE REIMS
Hervieux-Dumez
Four generations of vignerons have made Champagne at Hervieux-Dumez, a storied house tucked away in the small village of Sacy. At its helm today, Laurent, Clément and Timothée Hervieux encourage biodiversity by keeping bees and letting chickens roam their vineyards to fertilize the land and control weeds. At the same time, the vignerons' elegant, refined cuvées reflect a passion for the craft and reverence for their family's traditions.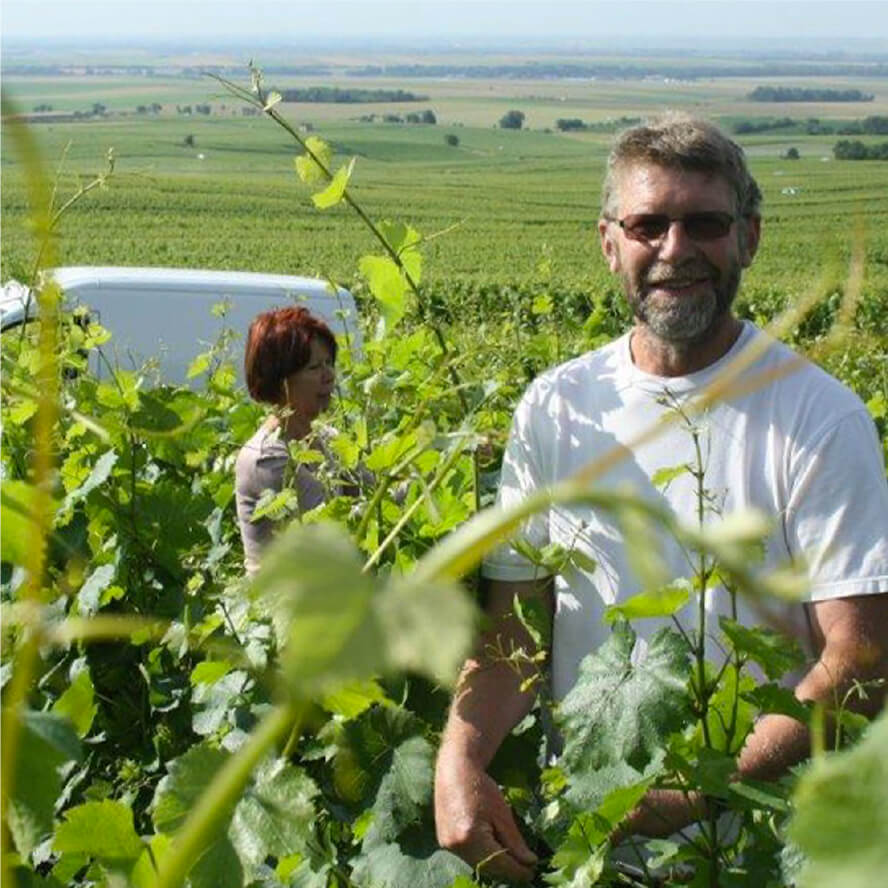 MONTAGNE DE REIMS
Pascal Redon
Pascal Redon began making Champagne with his wife Pascale on 5 hectares of land in the village of Trépail in 1982. Today, their sons Adrien and Hugo are in charge. While the brothers produce cuvées for the newer Adrien Redon line, they also continue to make Champagne according to their father's more traditional methods under the name Pascal Redon.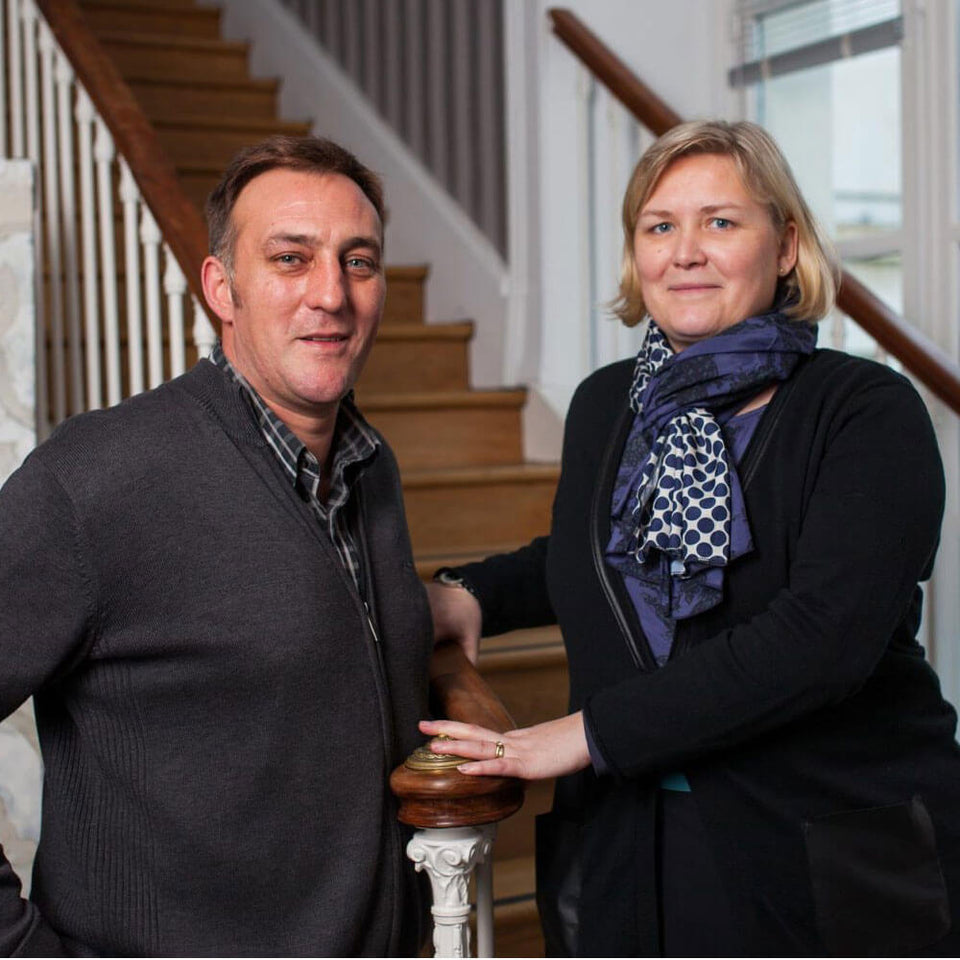 CÔTE DES BLANCS
Petit Le Brun et Fils
Husband and wife team Richard Petit and Véronique Bajan have produced classic-style cuvées at their domaine in Avize since 1964. In their 4 hectares of chardonnay vineyards, Richard and Véronique are committed to using products and methods that are approved by the Haute Valeur Environnementale and the Agriculture Durable & Bio.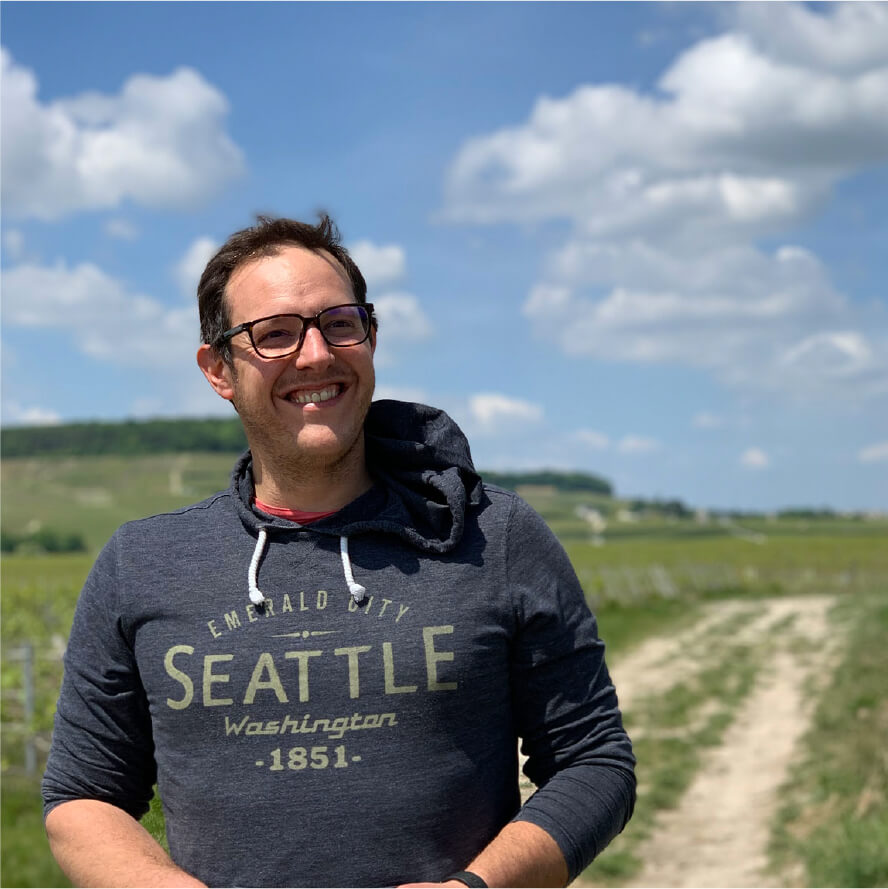 CÔTE DES BLANCS
Stéphane Regnault
Stéphane Regnault is the first in his family to make Champagne from the grapes grown on their 4 hectares of certified organic and biodynamic vineyards in Le Mesnil-sur-Oger on the Côtes des Blancs. A  jazz musician at heart, Stéphane applies a kind of polyrhythmic method to his craft by creating his trio of plot-specific cuvées with a perpetual reserve from the previous vintage, beginning with his first in 2014.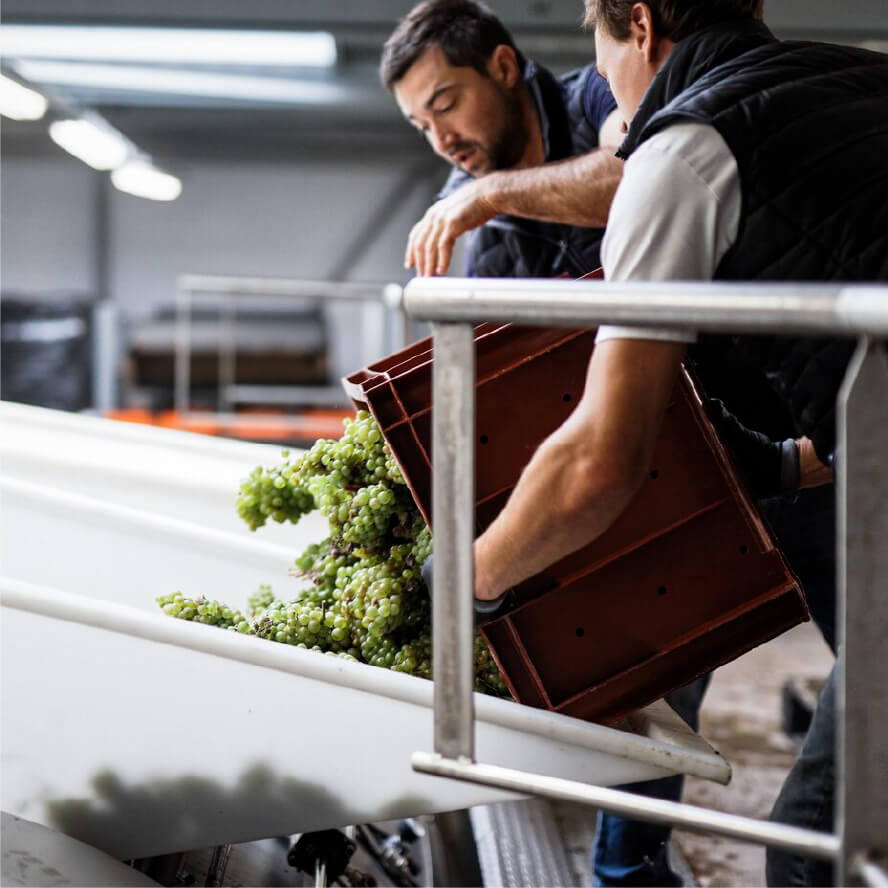 CÔTE DES BLANCS
Etienne Calsac
For years, the Calsac family sold the grapes they grew in their vineyards to the region's grand Champagne houses. But, in 2010, 26-year-old Etienne Calsac inherited the vines and expanded the family business to incorporate Champagne-making from start to finish. Today, on his Avize estate, Etienne applies the strict quality control methods his grandparents taught him while also contributing his own spirit of experimentation during vintification.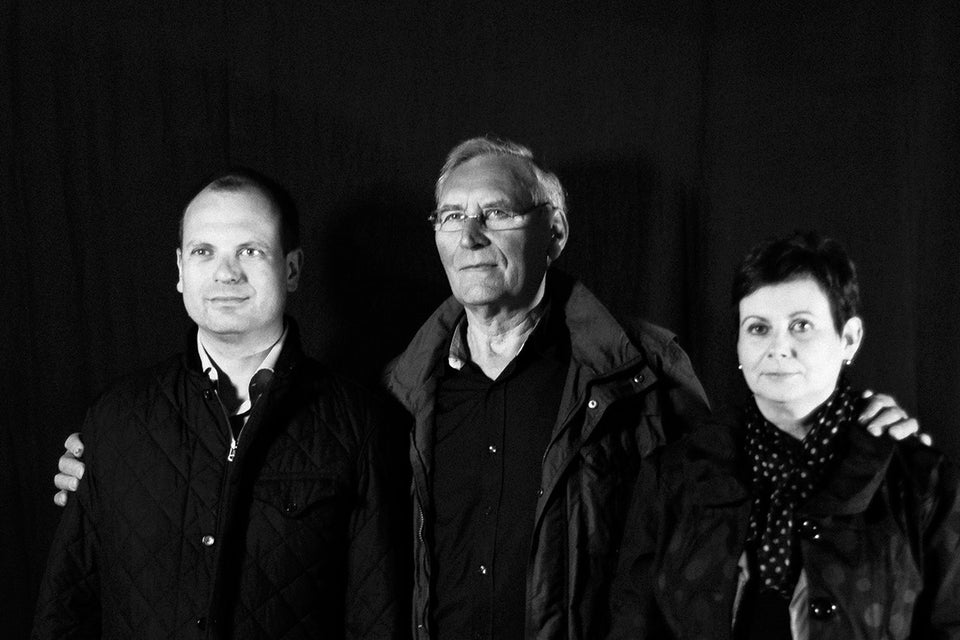 CÔTE DES BLANCS
Alexandre Lenique
Alexandre Lenique's family has been making wine for more than 250 years — on the same 6 1/2 hectares of vineyards and in the same caves below the historic Lenique estate in Pierry, outside of Épernay. A fourth-generation vigneron, Alexandre is passionate about sustainable agriculture. His commitment to protecting the area's biodiversity and promoting rich soil composition is a driving force behind his incredible cuvées.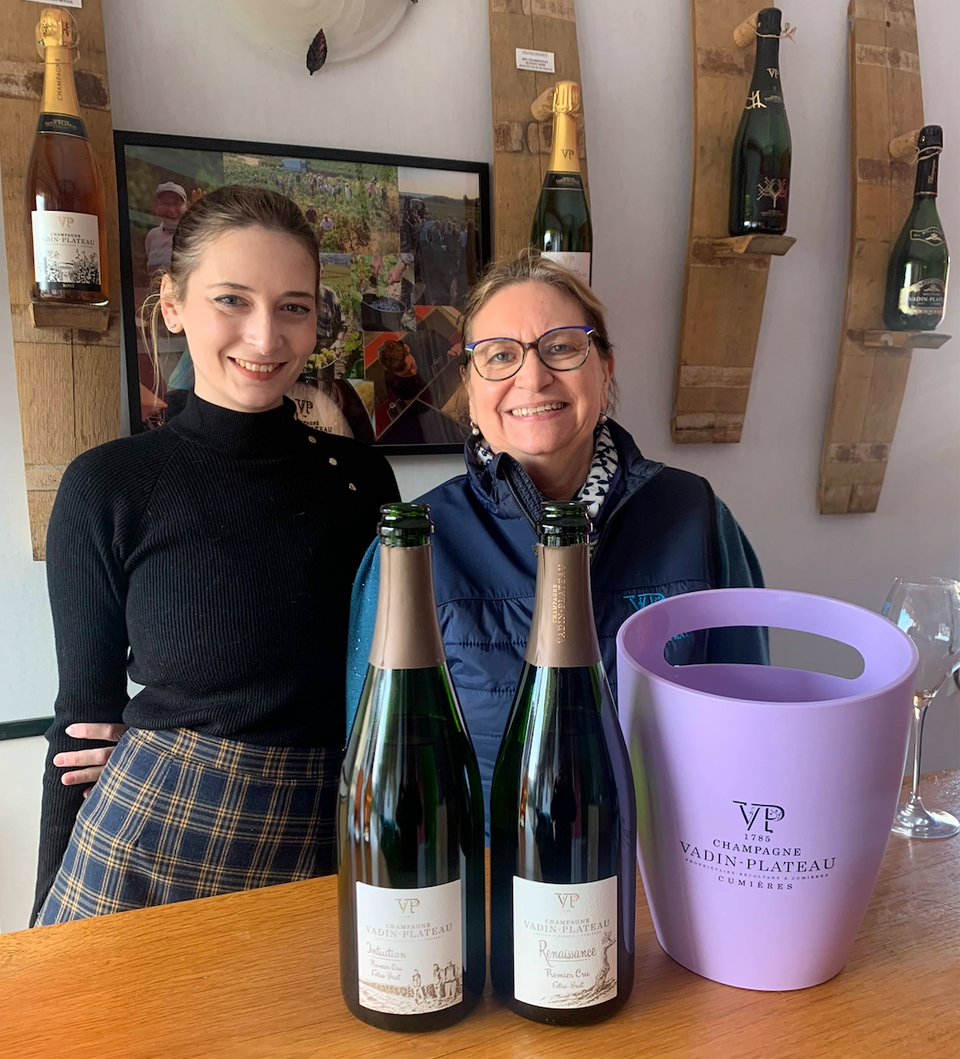 VALLÉE DE LA MARNE
Muriel & Aurélie Vadin
In 1785, Joseph Plateau began producing Champagne at his estate in the village of Cumières and managing vineyards in the diverse terroir of Cumières and neighboring villages Ay, Damery, Champillon and Hautvillers.
Now, nearly 300 years later, the 7-hectare estate rests securely in the hands of Muriel Vadin and her daughter, Aurélie. Champagne industry veterans in their own rights, the women took over the family business after Muriel's husband Jean-Luc's sudden passing, and together they are upholding tradition while guiding the domaine in new and exciting directions. They are committed to continuing the organic and biodynamic farming methods that Jean-Luc established in 2012 and abstaining from the use of herbicides.
Fermentation at very cold temperatures and their preference for minimal dosage present as clean, fresh, unique cuvées that are extremely expressive of the region while also having a particular identity of their own.