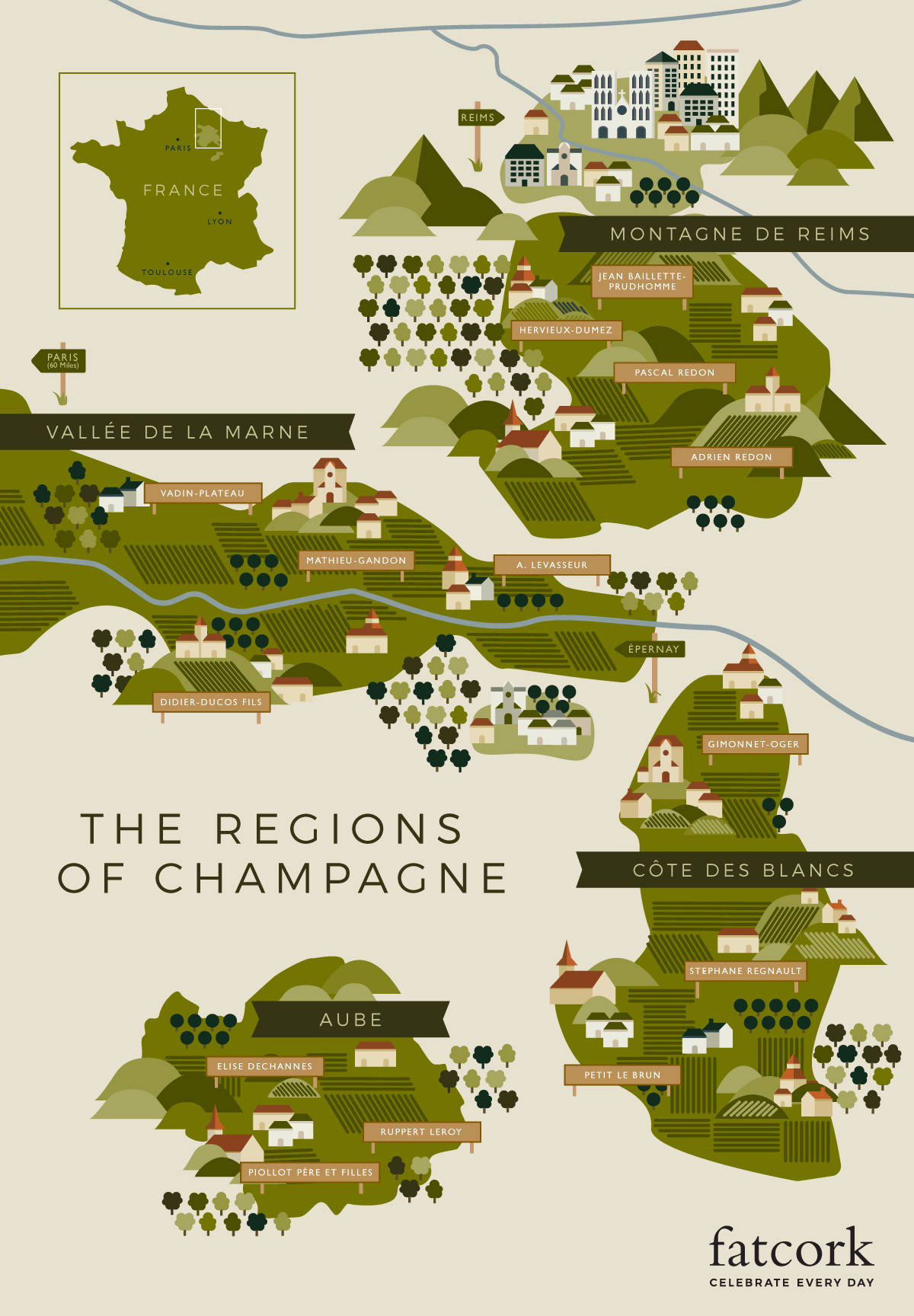 Champagne's diversity of terroir is simply exquisite. What was once upon a time an ancient ocean is now the dried up marine bed of the Paris Basin. The soil here is rich in nutrients and minerals. This historical region is made up of 84,000 acres of neat, densely planted vines and is viticulturally divided into four major subregions of wine-producing areas. In each of these subregions the soil type varies, and the influence of both cool oceanic and warm continental climates make this a unique and temperamental region for growing grapes.
Soils of chalk and limestone. Known for pinot noir and chardonnay.
Made up of mostly chalky soil. Known for its chardonnay.
The largest subregion of Champagne, surrounding the Marne River. Pinot meunier and pinot noir make up the highest percentage of grapes in this region.
An hour southwest of the heart of Champagne, Aube is the warmest part of the region and has little to no chalk, great for pinot noir.