Champagne is the historic region of north eastern France known for sparkling wine that bears its name. It's a universal language of celebration, a good time in your glass, a moment to savor. It's true, only sparkling wine from this region may be called Champagne!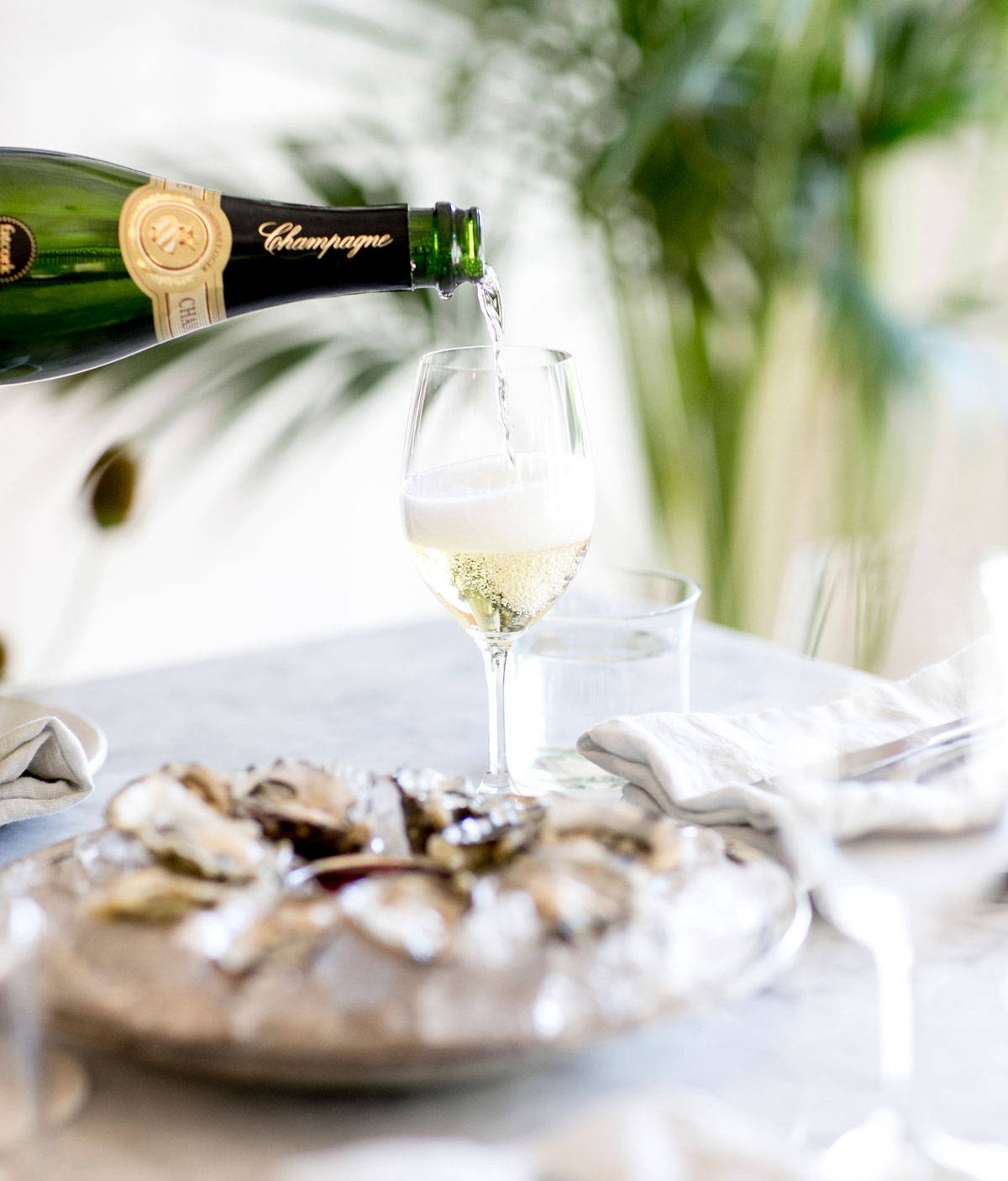 What makes Champagne so special?
Other than the fact that it brings people together, there are an infinite number of variables that make Champagne the most beautiful and complex beverage in the world:

• The taste of terroir
• The blending of vintages
• The influence of dosage
• How long the wine sits under cork
• The traditional method!
There is so much to both understand and enjoy!
Champagne is one of the most technical handmade beverages in the world. The magic is in the making—the traditional method or specifically in Champagne, méthode champenoise. From harvest to disgorgement, this sparkling libation is made with the utmost attention to detail and quality standards.
According to the region's standards, there are seven grapes allowed in Champagne. The most common and prominent of those are chardonnay, pinot noir, and pinot meunier.
Chardonnay: Adds acidity and structure to any blend. When 100% chardonnay, the wine is referred to as "Blanc de Blancs" and is typically light and racy.
Pinot Noir: Adds elegance, perfume, and body to a blend. Wines that are 100% pinot noir (or a blend of pinot noir and pinot meunier) are known as "Blanc de Noirs."
Pinot Meunier: Adds richness, roundness, and fruit to a blend. The vines have a flour-like white dust on the leaves, which carries through in the wine (its name refers to baker's flour).
The other grapes are considered minor grapes and can be found in blends. Although rare, some modern producers sometimes feature them as a single variety: pinot blanc, petit meslier, arbanne, and pinot gris.
Tour the regions of Champagne